Neil Doncaster confident over SPFL sponsorship deals
Neil Doncaster is confident of securing sponsorship deals for both the Scottish Professional Football League.
Last Updated: 12/07/13 7:05pm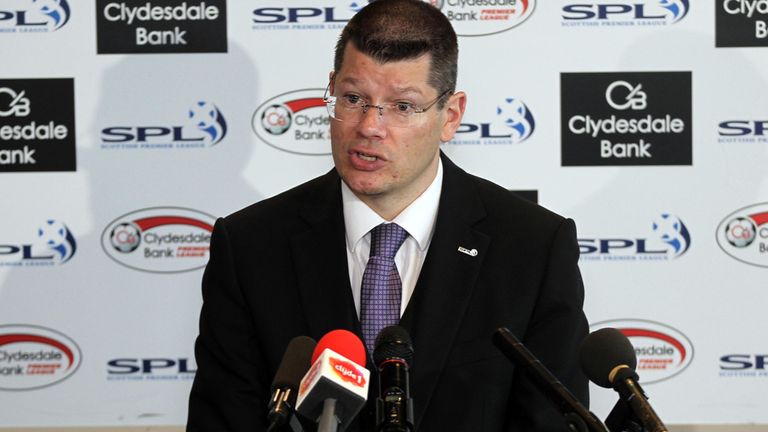 The SPFL chief executive says talks are on-going with a number of interested parties as he looks for backing for the Scottish Premier League, the Scottish Football League as well as the League Cup.
Doncaster said: "We have now inherited the League Cup within the SPFL and we will talk to people who are interested in partnering with us.
"We've had a number of good sponsors over the years and we are confident, with the excitement that's generated through the Scottish League Cup, that it will be appealing.
"We are talking to a lot of different companies who are interested in being
part of Scottish football, whether that means title sponsorship, whether it
means League Cup or whether it means some other form of partnership with the organisation.
"We are interested in talking to as many people as possible who want to be
part of the great story that is Scottish football."
On the issue of naming the leagues within the merged SPFL, Doncaster added:
"Re-branding of the whole competition and what it means, aside from the names, that's something that really started in earnest as soon as the reconstruction was complete.
"We are hopeful of announcing something soon."