Rangers boss Ally McCoist happy with new formation
Rangers boss Ally McCoist believes he has found a formation that will suit his players for the new season.
Last Updated: 17/07/13 1:59pm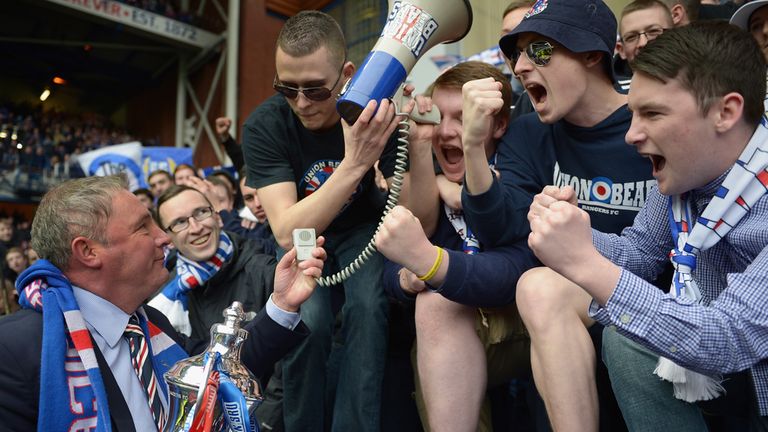 The Light Blues manager has been trialling a 4-1-3-2 system during the last two weeks of pre-season fixtures and he is pleased with the initial results.
McCoist told the club's website: "The 4-1-3-2 shape we've used is one the players look really happy with. Lewis Macleod is someone who certainly looks happy with it.
"It gives him an opportunity to get forward and obviously he has to defend too but the three boys in front of the holding midfielder do have more of a free role to go and attack.
"We've played the system and we've certainly looked sharper and brighter in an attacking sense, there's no doubt about that.
"I think it's important you can adapt and change depending on the opposition and also to suit your own personnel as well.
"I am a believer that if we can get a formation and shape that suits us, we would try to stick to it as much as possible and be comfortable with it.
"At the same time, 4-4-2 is a formation everyone knows well and in recent years we've had a lot of success as a team using it.
"It's vital to have players who are capable of changing and ready to do that though if the circumstances require it."