Rangers chairman Walter Smith optimistic ahead of new season in Scotland
Rangers chairman Walter Smith is optimistic that the club will continue moving forward again this season.
Last Updated: 18/07/13 11:26am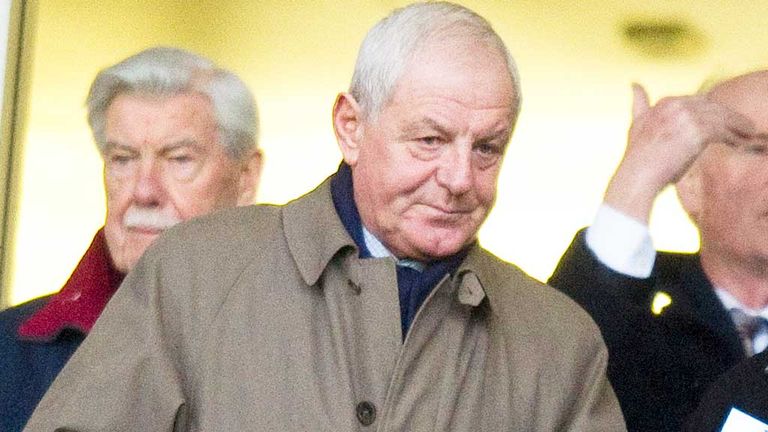 The Scottish third division champions are in Marienfeld, Germany, on their pre-season tour and the former Ibrox boss was pleased with what he witnessed.
Smith replaced Malcolm Murray in May as chairman in what was regarded as a move to bring some stability to the club which re-emerged in the lowest division in Scotland last year following their descent into administration and then liquidation.
The former Gers manager watched the 1-0 victory against fifth-tier German outfit FC Gutersloh at the Heidewaldstadion before flying back to Glasgow and told the club's website: "Firstly, it's just good that they've got a team at this stage this summer.
"When you look back to last year, there wasn't one to put together for a while. They were struggling to get a side out on the pitch back then and things are obviously different now.
"I would hope the foundations have been laid for the club to push and get back into the top flight in the long run.
"There's a definite difference in the whole attitude this season in comparison to last. We'll see a difference on the field this season.
"No Rangers manager has ever had to encounter what Alistair (McCoist) had to put up with last season. It was a very difficult one where we just had to get the team through it.
"There was a circumstance where, because of the expectations at the club, there was a little bit of frustration at the standard of play and that's understandable.
"What should also be understood is it was never going to be a season where there was going to be a great onus on performance.
"The team just had to get through it and achieve what they had to which was promotion. They did that and now we can see the formation of a more Rangers-like team.
"We're trying to lay foundations for future campaigns and we have started to do that. The coaching staff are far, far happier with preparations."