Rangers' David Templeton not banking on Scotland call-up for several years
David Templeton is not hopeful of a full Scotland call-up unless he can help re-establish Rangers in the top division.
Last Updated: 23/07/13 6:17pm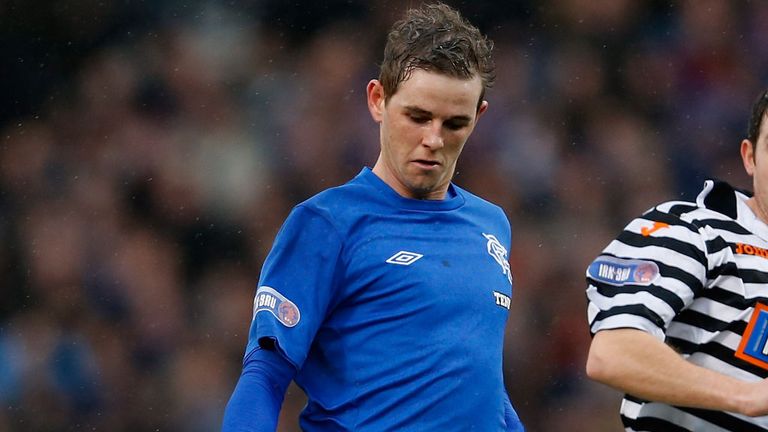 The winger - capped at U19 and U21 level - left the SPL for the Third Division when he joined Rangers from hearts last summer.
And Templeton suspected at the time his move would rule him out of contention at international level for a significant period.
"When I signed here, I gave up all hope on the Scotland squad for the first few years," he said.
"If we do get back to the top level, and I'm playing regularly, maybe then I'll get a sniff."
Templeton and team-mate Lee Wallace were both left out of Gordon Strachan's squad to take on England - Wallace despite previous inclusion under the manager.
Templeton said: "Lee has been consistent for years now and I'm quite surprised he is not in the squad just now.
"I think he's good enough to play for Scotland. Not a problem. It's unfortunate for him that he's not been called in."
Templeton's focus now is on recovering from a thigh injury in time for an August 6 friendly against Newcastle.
He said: "I'm not fit yet but I'm hoping by the time this game comes around I'll have a bit of game-time and be able to play part of the game and get my match fitness up.
"I had done a week of pre-season and went into the crossing after doing the running and I strained my thigh. It was just a niggly one and I've had to be careful with what I'm doing so that I don't make it worse and tear it."