Scottish Championship: Mickael Antoine-Curier hoping to win a permanent contract
Striker Mickael Antoine-Curier has confirmed his desire to return to Scottish football after joining Hamilton on trial.
By James Pearson
Last Updated: 16/08/13 4:22pm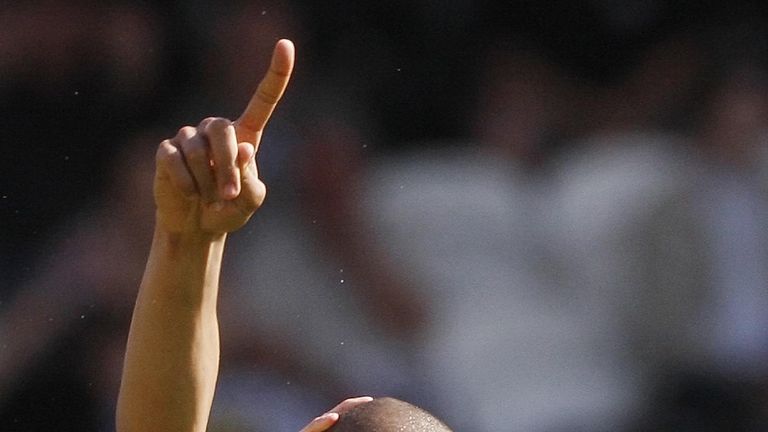 The 30-year-old is a free agent and on the lookout for a new team following a successful spell with Kazakhstan Premier League club FC Atyrau.
The former Hamilton, Dundee and Hibernian striker is now back in Scotland, where he has enjoyed some of his best football, looking to earn a deal.
Antoine-Curier impressed on his return to New Douglas Park and chairman Les Grey is understood to have offered a contract to the the experienced marksman.
Opportunity
"I had a great time with the Scottish clubs I've been with and obviously it would be a great opportunity to come back to Scottish football," Antoine-Curier told Sky Sports.
"It was a great honour when the phone rang and it was Alex Neil, now the manager of Hamilton and my former captain."
Antoine-Curier's PA Samantha Rhodes added: "Mickael is extremely focused right now. It's great news that Hamilton are offering a deal and we will consider their offer as I know Mickael has a lot of respect for his former club.
"He has already declined a few offers abroad with the intention of returning to Scottish football but for the moment only, Hamilton has shown a serious interest."