Rangers chief executive Craig Mather urges Paul Murray to drop Ibrox board bid
Craig Mather has urged former director Paul Murray to walk away from his bid to win a place on the Ibrox board.
Last Updated: 13/09/13 9:53pm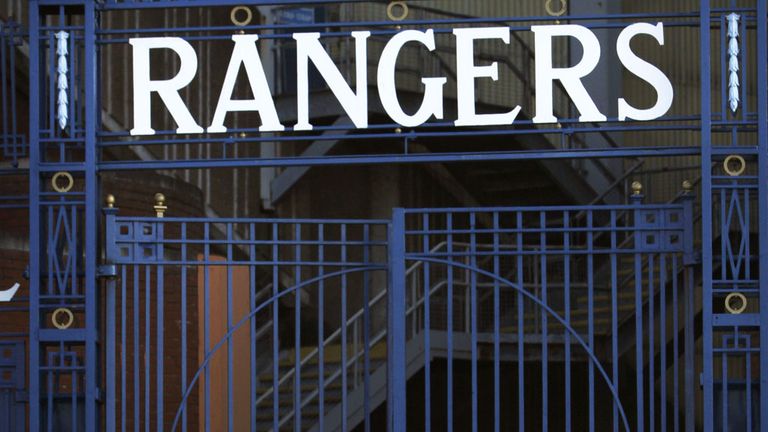 Ex-Blue Knight Murray was part of a group who tried to have Mather and fellow directors Brian Stockbridge and Bryan Smart toppled.
Backed by billionaire businessman Jim McColl, executive Murray wanted to replace the trio alongside accountancy expert Frank Blin but Blin has decided to withdraw his candidacy after talks with the current board broke down amid an increasingly bitter dispute.
Now Mather has called on Murray to do the same and afford the current directors a "period of calm and stability" as they seek to rebuild the club after last summer's liquidation crisis.
In a statement he said: "I have been talking with Jim McColl behind the scenes and I cannot and will not say anything that could damage him - I still believe he would have been a valuable addition to our board - and I accept with good grace Frank Blin's decision to remove himself from the process.
"Surely, Paul Murray and the others involved can also see that Rangers should have the time and space in which to continue its rehabilitation and journey back to the top.
"We remain focused and optimistic that now the threat of an (extraordinary general meeting) has been removed we will be allowed calm instead of confusion and quiet rather than chaos.
"Rangers are well on the road to recovery as will become clear at the AGM next month and I would hope that now Frank Blin has decided he can no longer push for a place on the board that his running mate, Paul Murray, will have the decency and dignity to arrive at the same conclusion. After all, every Rangers fan knows he was on the board when the club went into decline and he could not prevent it."
The fate of the current five-man board - Mather, Stockbridge, Smart, James Easdale and Ian Hart - now rests with the shareholders at the AGM.