SPFL: Rangers 'on right track' despite recording operating loss of £14.4m
Rangers have confirmed they returned operating losses of £14.4m in their annual accounts.
Last Updated: 01/10/13 6:17pm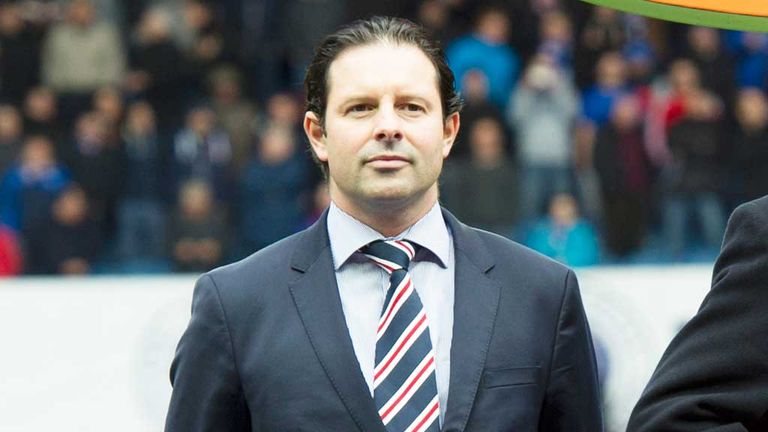 But the club's chief executive Craig Mather insists this was expected and that Rangers are moving in the right direction on and off the pitch.
Rangers International Football Club plc announced revenue of £19.1m and staff costs of £17.9m.
The club, who raised £22m through a share issue in December, revealed they had £11.2m cash in the bank on June 30, £4.5m of which came from season-ticket sales.
Rangers also announced they would hold their annual general meeting on October 24.
Rangers have confirmed they have received a request for a notice with the resolution that Malcolm Murray, Paul Murray, Scott Murdoch and Alex Wilson be appointed directors at the AGM.
However, the board claim the resolution is 'unlikely to be properly constituted under s338 of the Companies Act 2006'.
A statement read: "The board is concerned that the contents of the proposed resolutions may also be either ineffective or frivolous as any director appointment must comply with the company's articles of association and is subject to prior regulatory approval."
In a seperate statement on the club's website regarding the club's financial position, Mather said: "The club is in a very different place to where we were in May 2012.
"Then, the situation was traumatic and the future uncertain. Now, we enjoy financial stability and have a solid platform from where we can focus all our efforts on achieving success as one of football's great clubs.
"In the last year, key milestones have been passed successfully. The first team squad has strengthened considerably. The club enjoys a healthy bank balance.
"The cost base has been reduced significantly. Business performance is improving and, most importantly, the club continues to benefit enormously from the unwavering commitment of our fans. Without this support, the re-establishment of Rangers could not happen.
"As expected, we are reporting significant operating losses, although a retained profit. This is consistent with the club's five-year business plan. At no stage was it anticipated nor forecast that the business of the football club could return an operating profit in the first year since acquisition.
"The full recovery of Rangers will take time and I am delighted to report that the club is firmly on track to achieve this objective."