Rangers manager Ally McCoist agrees pay cut as part of contract
Rangers manager Ally McCoist has revealed he agreed to take a wage cut because it was "the right thing to do".
Last Updated: 04/10/13 1:58pm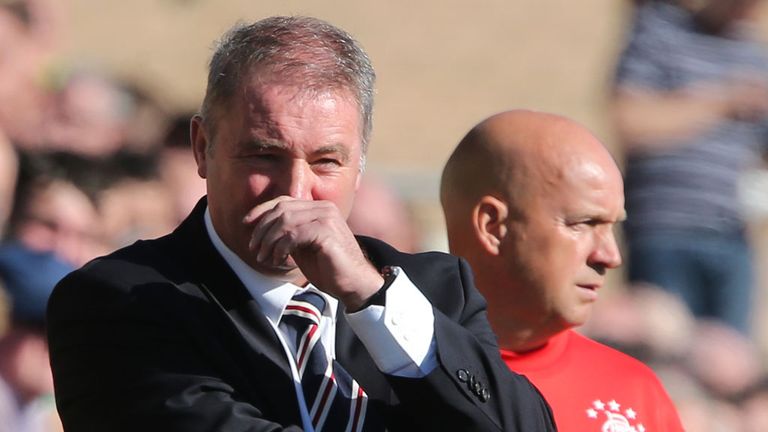 Financial figures published this week showed the club had an operating loss of £14.4m over a 13-month period until the end of June and that McCoist's salary was £825,000.
However, the 51-year-old agreed a pay-cut, which he says is nearer to the 50% figure quoted in one newspaper on Friday than suggestions made elsewhere of around 15%.
"I would like to point out my decision to take a wage cut has nothing to do with the accounts," said McCoist. "The negotiations started well before the accounts came out.
"We just feel that where we are in terms of our league status - and the income and turnover is down - that it's the right thing to do.
"We are not looking for a pat on the back for it because any Rangers supporter in our position would do the same.
"The only thing I ever wanted was an opportunity to manage the club. There was a contract put down which I can tell you in all honesty was not negotiated at all.
"The finances were not important to us and that's the truth - we just wanted an opportunity to manage the football club.
"I signed the contract and we couldn't foresee what was going to happen in the next 18 months, two years, which was obviously a massive blow to the club. We are where we are at the moment."