Rangers boss Ally McCoist is happy David Somers is acting chairman
Rangers boss Ally McCoist reckons the have made a wise decision appointing David Somers as acting chairman.
Last Updated: 10/11/13 2:10pm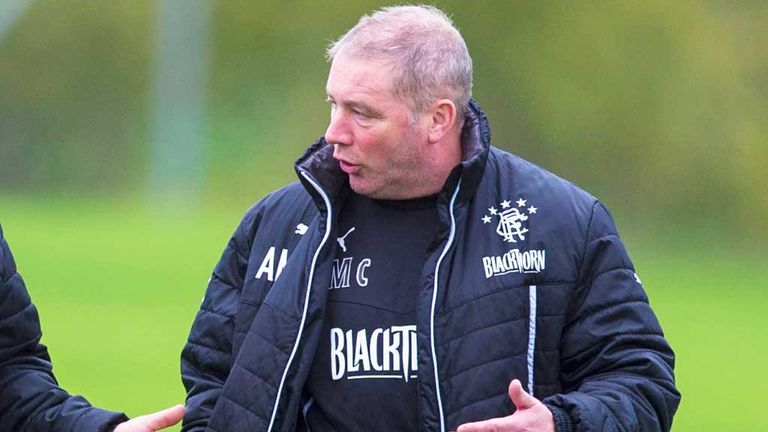 Somers was unveiled on Thursday at Ibrox as a non-executive director until the club's AGM which has been confirmed for 19 December.
The Glasgow club have been operating with just two directors and without a chief executive since the resignation of Craig Mather in September.
McCoist had a brief meeting with the new man prior to the 2-0 victory over third-tier rivals Airdrie on Saturday, and has given his backing to Somers.
"I missed him on Thursday and we spoke on Friday night and arranged to have a brief meeting before the game," McCoist said.
"It was very encouraging for the 10-15 minutes. I asked him a few questions about what his hopes and plans would be, and he was obviously asking the same of myself.
"I would say it was a very pleasant meeting and I'd be very, very hopeful of having a successful working relationship.
"I was encouraged. He knows the current problems within the club, in effect of having two directors and not a chief executive. Obviously for corporate governance and running the football club, that's far from ideal.
"He appreciates that more than me - that's the job he's in obviously. As I say, he's aware of what the club needs and how he sees that moving forward.
"He's got a few appointments that he'll be making in the near future hopefully.
"We've got a bit of time off so I don't know what the chairman's move will be, but we'll certainly be in contact and in dialogue."