SPFL: Dundee United majority shareholder Cath Thompson transfers shares to children
Dundee United majority shareholder Mrs Cath Thompson has transferred her stake in the club to her son and daughter.
Last Updated: 15/11/13 1:26pm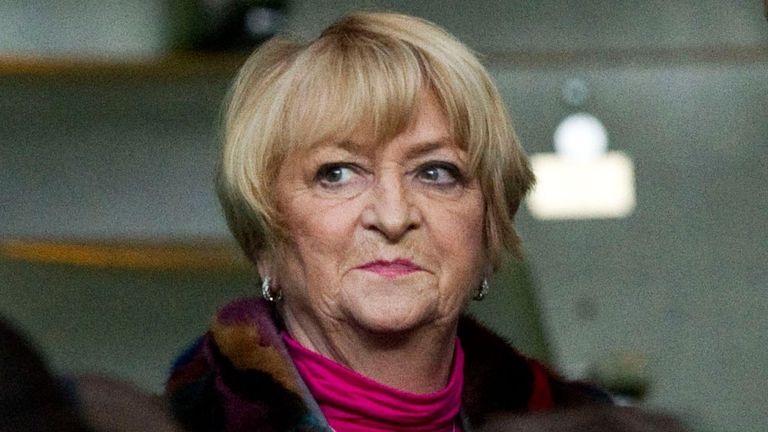 Chairman Stephen Thompson will now hold a 52% controlling interest in the club with the remaining Thompson family shareholding now held in the name of his sister Justine Mitchell, who has been appointed to the board as a director.
The directors of the Scottish Premiership side have approved the change of ownership which also sees Mrs Thompson step down from the board with immediate effect.
However, she will retain her 'long and valued association with the club' after accepting the position of honorary president.
Tannadice director Derek Robertson said: "The change in ownership will have no impact on the day to day running of the club, which will continue under the direction of chairman Stephen Thompson and the current directors, with the addition of Justine who we welcomed today at her first board meeting.
"Justine has extensive experience in both law and property and will be a very valuable addition to the board in her own right, as well as cementing the Thompson family commitment to Dundee United.
"The board of Dundee United and, we are sure, all Dundee United supporters, would like to take this opportunity to thank Cath Thompson for the invaluable and unwavering support she has provided to the club in her capacity as majority shareholder and vice chair.
"We are forever grateful to her and delighted that she has accepted an honorary position at the club."
Chairman Stephen Thompson said: "Scottish football continues to face challenging times but we have risen to these challenges and will continue to do so.
"In an acknowledged difficult financial climate, we have posted a profit in three of the last four years, reduced our outgoings, met all of our financial commitments and targets and reduced our long term debt from a peak of £6m to just over £3m.
"Like many businesses we continue to rely on the goodwill and support of the bank with whom we have a good working relationship, and it was important to demonstrate to them and the board of Dundee United, that our financial commitment remains.
"We are also very excited about the future of Dundee United where it matters most for our supporters - on the park.
"Recent performances have been exceptional and a joy to watch. Many fans have told us that this is the best style of football seen at Tannadice since the 80s.
"This and the emphasis on youth was exactly why we recruited Jackie McNamara and we would urge all United fans, particularly those who have perhaps got out of the habit, to turn up and support him and his team at Tannadice."