Champions League: Five Celtic fans jailed for their part in Amsterdam violence
Five Celtic fans have been jailed for their part in violent clashes before the UEFA Champions League clash with Ajax.
Last Updated: 22/11/13 10:18am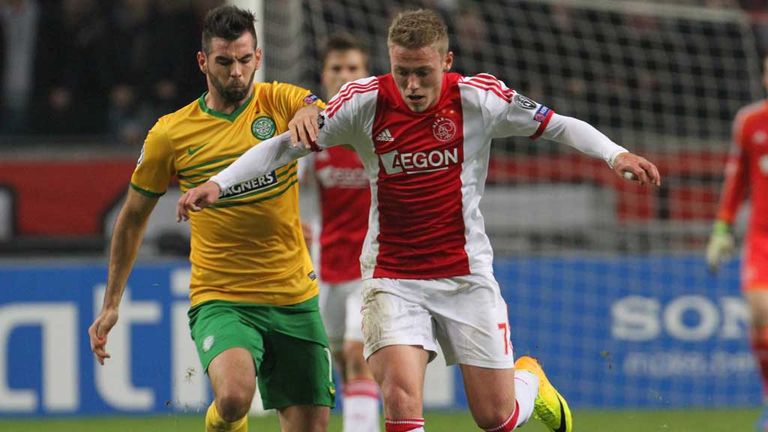 The sentences handed out by the Amsterdam District Court ranged from two months to one month, while a sixth fan was acquitted, according to lawyer Kerem Canatan.
The five fans handed jail terms are believed to have five weeks to appeal.
The men were arrested and charged with acts of violence in a public space following clashes between supporters and police before the defeat to Ajax on November 6.
Dutch police confirmed that 28 Hoops fans were among 44 people arrested in the wake of the clashes in which eight police officers were injured, including one that was knocked unconscious in fighting in Dam Square.
Mr Canatan tweeted that the judge has awarded damages of £209 to three of the injured police officers, while one was awarded £420.
Twenty-two of the Celtic supporters were released, although some were fined up to £420, according to Dutch police.
Visiting fans had claimed they were poorly treated and provoked following their arrival in Amsterdam, prompting the club to launch an internal investigation into the incidents.
A club statement issued at the time said there was "no excuse for any form of violent conduct", but added: "There is no question that Celtic supporters have been subjected to a high degree of provocation."