Scottish Premiership: New Inverness boss John Hughes takes a watching brief
New Inverness manager John Hughes was happy to take a back seat for the 0-0 draw at St Mirren.
Last Updated: 08/12/13 1:46pm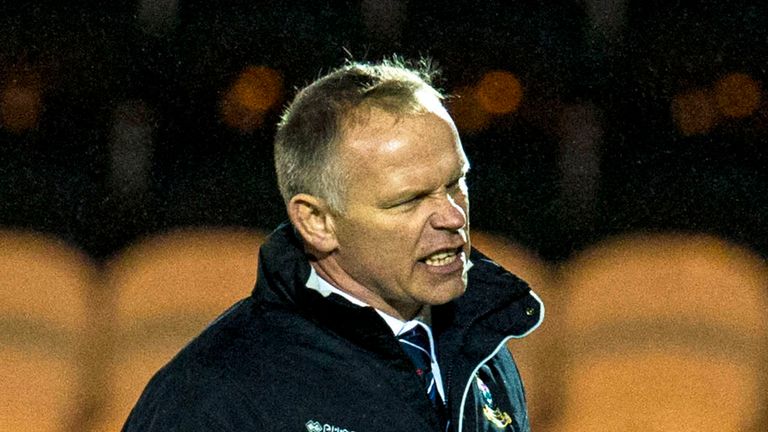 The former Falkirk, Hibernian, Livingston and Hartlepool manager sat in the St Mirren Park stand as his new charges ground out a 0-0 draw.
He said: "It was quite easy to sit in the stand because the two guys who took it today - Duncan and Scott - have a rapport with the boys and the respect of the dressing room.
"They are two real hard-working guys and it was their team today. The credit goes to them.
"I didn't say much to them at half-time. I stood back and let Duncan do it before chipping in with one or two wee things.
"I just have to go along with how things have been. Terry has done a remarkable job. I don't know how he's done it. I don't know where he gets these players from.
"As for who will be my assistant, it's something I've got to take my time on. I've been really impressed with these two guys. You can see the respect the players have for them.
"Now I just need to keep the things that Terry has done going. I'm reluctant to change things. If it's not broken, don't fix it."
Saints manager Danny Lennon said: "We're disappointed not to have won that,
especially when you consider the chances we created.
"It was a big test for us playing against the second best team in Scotland at
this time. But we more than matched them and at times some of our football was breathtaking.
"I'm just disappointed we didn't have a goal to show for it. Brill had three
fantastic saves in the first half to keep us out.
"To look at where we have come from the opening day of the season to now is
encouraging."