Rangers boss Ally McCoist says he is under no pressure to sell players
Rangers manager Ally McCoist says he is under no pressure to sell players in January.
Last Updated: 10/12/13 3:20pm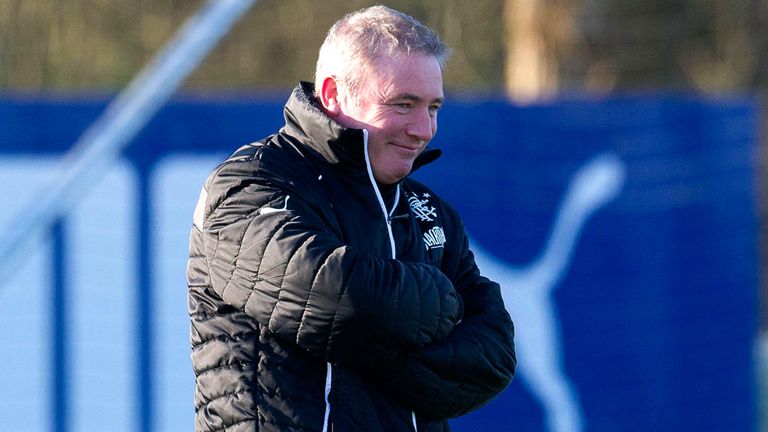 The club lost £14.4m during the first 13 months of trading as a new company, which was formed following the liquidation of the old club last year.
Cost-savings are likely at the club as share-issue money begins to run out.
However, McCoist insisted that this would not include the sale of any of his squad, including left-back Lee Wallace, who has impressed this season and recently earned a recall to the Scotland squad.
McCoist told RangersTV: "I've had discussions with board members and the chief executive and there has certainly been no indication at all that we have to sell.
"If that's the case, I'm sure I'll be informed of that but until that moment comes we obviously want to keep hold of our better and best players.
"You'd have to say Lee certainly comes into that category and in moving forward, which the club hopes to do, we'd be delighted to keep our better and best players.
"The fans deserve the best team we can afford to put on the park and which can play the best football and entertain 36,000 season ticket holders.
"Home crowds of 45,000 would tell me the fans deserve a good product on that park and we're trying to give them the best side we can."
Wallace, 26, was quick to pledge his future to Rangers after Charles Green's consortium took control at Ibrox, despite the club starting again in the third tier.
He played an important part in helping the club to promotion to League One last season.
"Lee's well respected here as a player and a man and the way he conducted himself last year would indicate he's happy here and he'd want to stay," added McCoist.
"I know he's got a young family too so all things being well, he'll be here with us for a good number of years yet."
Meanwhile, Sandy Easdale increased his voting influence within the board of the club.
Easdale, who sits on the football club board and is the brother of PLC board member James Easdale, has been assigned the voting rights of Beaufort Securities, which has a stake of about three per cent.
Sandy Easdale now has voting rights over 26.6% of Rangers, a block which includes his own 4.5% stake.