Rangers ban teenage female fan after flare-throwing incident at Falkirk
Rangers have banned a teenage female fan after a flare-throwing incident during their Scottish Cup tie at Falkirk.
Last Updated: 11/12/13 8:31pm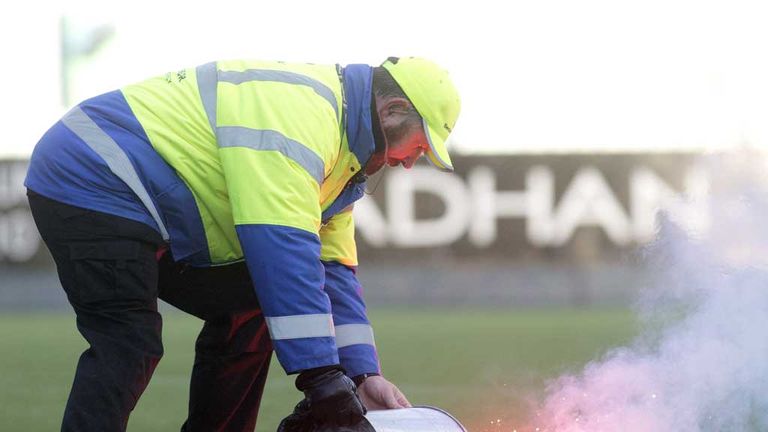 The device was thrown on to the pitch at the end of the game last month, which Rangers won 2-0, causing damage to the playing surface.
It melted areas of the plastic woven surface at The Falkirk Stadium, leaving a scar nearly two feet long, with other damage caused near where the flare landed.
Falkirk had spent around £500,000 installing the new state-of-the-art pitch this summer.
A statement from Rangers read: "Rangers Football Club has today issued an indefinite ban to a 16-year-old female who has been charged for her unacceptable behaviour at the recent Scottish Cup tie at Falkirk.
"She will be banned from attending all home and away games following the flare incident at the match.
"The club will continue to assist Police Scotland with their enquiries as they attempt to identify others who may have been involved."