Rangers CEO Graham Wallace denies Charles Green and Craig Whyte are involved
Rangers CEO Graham Wallace has denied claims Charles Green and Craig Whyte are still involved in running the club.
Last Updated: 12/12/13 10:04pm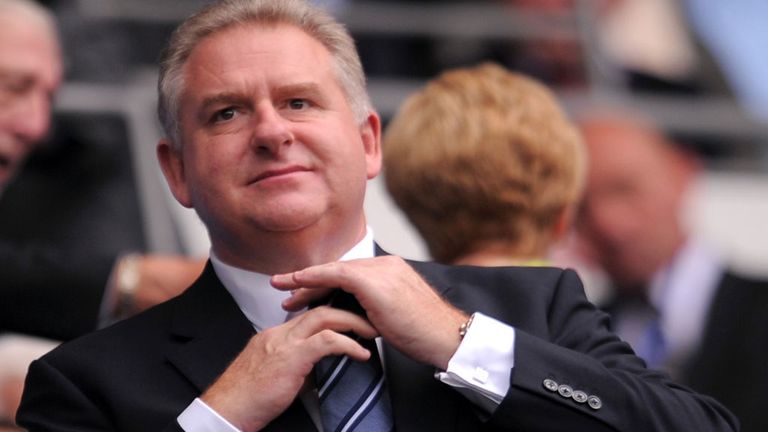 Former oldco Rangers director Paul Murray told Sky Sports News he believed Whyte could have 'side deals' with Green but thought it unlikely he had 'any legal claim over the club's assets' which include Ibrox, Murray Park and the Albion Car Park.
"We are reasonably confident that Craig Whyte doesn't have a legal claim over the assets, but what we don't know is any side deals he may have with Charles Green," said Murray.
"The 26% block of shares that the Easdale brothers have largely is the original backers of Charles Green so I am pretty sure he is behind the scenes somewhere."
Murray, who is part of a quartet - along with Malcolm Murray, Scott Murdoch and Alex Wilson - seeking election to the Ibrox board at next week's AGM, believes his group can bring much-needed change to the troubled club.
"I think the fans ultimately want people on the board they can trust and I think they can see our group are effectively Rangers supporters who are here representing Rangers' interests as opposed to self-interest.
"We are doing this for the right reasons and I think the fans can trust us."
But Wallace insisted his claims were without foundation, saying: "I have never met those individuals and I can categorically say they have no involvement in the running of this club.
"The club needs stability, it needs the platform to be able to move forward and the AGM will be a pivotal moment.
"There have been a lot of conversations over the recent weeks and months over the relative merits of particular campaigns and particular areas of interest to individuals.
"What I am concerned about is having the stability and the opportunity to take the club forward and we need to have that mandate.
"We will have a wide range of supporters engaged with us in the run-up to the AGM and they want to know the club is in good hands with people in the boardroom who genuinely have Rangers at heart.
"I can categorically give them that assurance from the CEO's chair. My focus, 100%, is to drive this business forward."
Rangers' eagerly-awaited AGM will take place at Ibrox on December 19 where the current board - Wallace, Brian Stockbridge, James Easdale, Norman Crighton and David Somers - will be seeking re-election.