Johan Mjallby insists Celtic must not underestimate Hearts on Saturday
Celtic assistant boss Johan Mjallby insists the team will have to be well prepared for the visit of Hearts on Saturday.
Last Updated: 19/12/13 7:02pm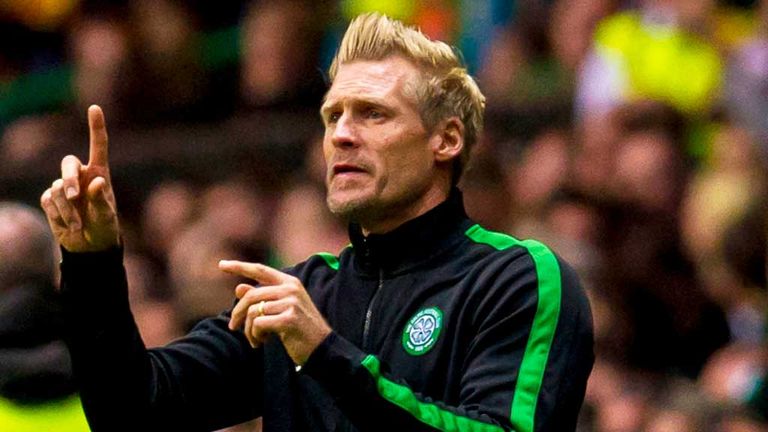 Mjallby is wary of over-confidence in the Celtic squad following their recent 7-0 thrashing of Hearts at Tynecastle in the Scottish Cup.
"It's not easy for them as they are a very young team and confidence-wise they have been struggling a wee bit lately," Mjallby said.
"But the main thing is not for us to go in and think it's going to be 7-0 all over again. That's the worrying thing and something we need to press home, as we can't go into the game thinking it will be easy.
"It's never easy to win football games. We really need to be spot on, try to play with the tempo with which we have done lately away from home, make sure our passing is right and our full-backs are going forward.
"Goals change games, so obviously if we are solid at the back then we can push forward and focus on going ahead attacking-wise.
"We will really have to work hard and make sure we earn the right to play our football.
"We always respect everyone who comes here to play us. But we know we have good enough players, and if they play well enough, we should get the three points."