Scottish football: Rangers chief executive Graham Wallace rules out talks with Dave King
Rangers chief executive Graham Wallace is not planning to meet willing investor Dave King.
Last Updated: 20/12/13 5:05pm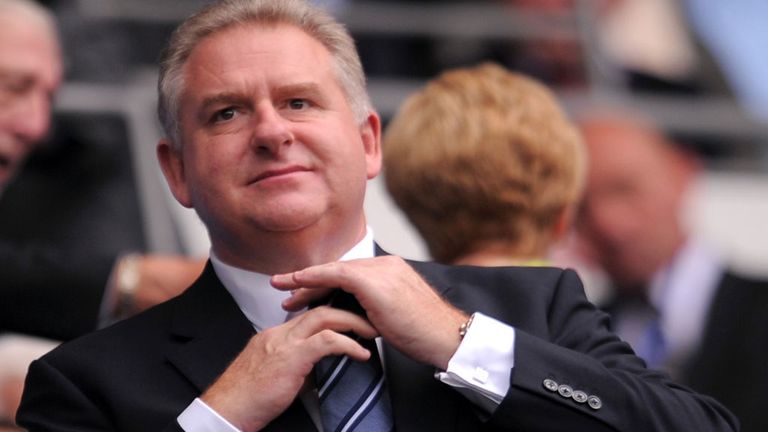 Wallace and his fellow board members all retained their positions at a stormy annual general meeting on Thursday after a failed challenge from a quartet including former Ibrox directors Paul Murray and Malcolm Murray.
King, a former member of the Ibrox boardroom, held talks with Wallace's predecessor Craig Mather about bringing new investment to the Scottish League One club.
Wallace himself has raised concerns about the club's over-spending, but will not approach King as part of his proposals to make Rangers more financially stable.
"I have never met Dave King," he said. "I am aware, obviously, of his history with the club.
"What we will do as part of the business is develop a structured business plan we can look at over the next three to five years, from that we will identify the levels of investments that we need.
"We will have conversations with our existing shareholders and indeed other potential investors. That may or may not include Dave King.
"As I say, I haven't met the gentleman and have no immediate plans to do so."
The club raised £22million a year ago through an initial public offering (IPO), but more than a quarter of that money was spent on fees and the club made a £14.4million operating loss last season.
Wallace has held talks with existing shareholders in a bid to ease concerns about the club's financial situation.
He said: "What they are looking for is a period of stability, they want comfort that the business is being run in the right way.
"If you look at the share price today as to when the club was floated in the IPO, it is basically half, so investors putting money in when they are looking at a 50 per cent reduction in what they have already put in is a tough landscape.
"But having the stability and platform today to move it forward will give those investors comfort that the business is being run in they way they want it."