SPFL: Former Rangers owner Craig Whyte has appealed against an order for £17m damages
Former Rangers owner Craig Whyte is appealing an order to pay over £17m in damages to ticketing firm Ticketus.
Last Updated: 07/01/14 4:58pm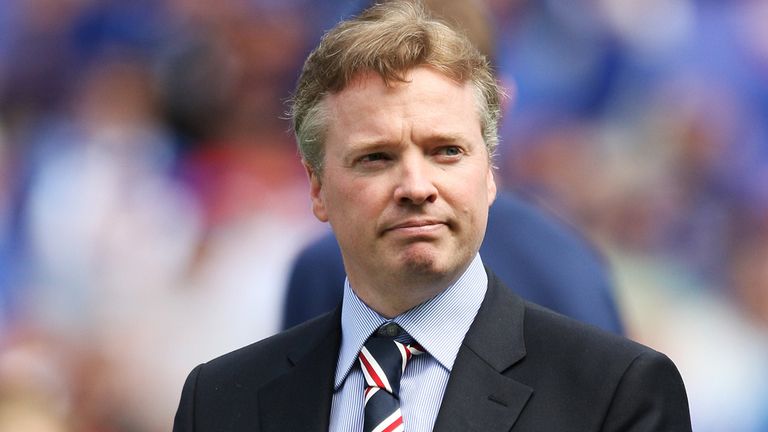 Whyte, who was ordered to pay the amount last April, lost an appeal against the judgment in November and had until Wednesday of this week to lodge his latest challenge with the Court of Appeal.
Ticketus provided funds for Mr Whyte to help buy the club from Sir David Murray for £1 in May 2011 under a deal which would see it paid back from the sale of future tickets.
The 42-year-old sold the future sale of three years' worth of Ibrox season tickets for £25m but Ticketus said they would not have entered into that agreement had they known Whyte had been barred from a directorship back in 2000.
And after Rangers entered administration in June 2012 the deal was terminated with Ticketus claiming Mr Whyte had deliberately misled them during the due diligence process they had conducted ahead of entering into their agreement.
Whyte disputed Ticketus' claims, but in April a High Court master ruled against him prior to a trial after Ticketus argued that he had 'no real prospect' of mounting a successful defence and ordered him to pay £17.6m.
Lawyers for Whyte argued that the master's decision to grant a 'summary judgment' had been unfair and in November Whyte asked Deputy High Court Judge David Halpern QC to overturn the ruling which had been made by a more junior judge.
But after hearing evidence and legal argument at the High Court in London, Judge Halpern said he would have reached the same conclusion as the original appeal in April and ordered Whyte to pay the legal costs of the appeal.