SPFL: Scottish officials launch initiative aimed at combating gambling in football
Scottish football has launched a new initiative aimed at combating gambling in the game north of the border.
Last Updated: 14/01/14 5:19pm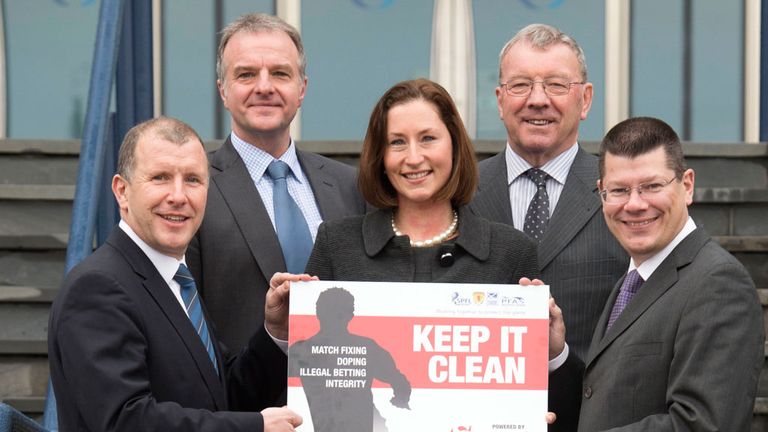 Officials from the Scottish Football Association and Scottish Professional Players Association insist no problem currently exists, and they are keen to ensure the growth of illegal betting does not spread to the SPFL.
SFA chief executive Stewart Regan, who has set up a new 'Keep It Clean' security and integrity hotline, in conjunction with Crimestoppers, said: "There is no evidence to suggest there is any match-fixing or corruption of any kind taking place in Scottish football.
"This is about prevention and making sure that we work together to minimise the risk and threat of activity that we know is happening elsewhere in the world coming closer to Scotland.
"We don't want anyone involved in Scottish football to be threatened or intimidated in such a way that they are pressurised into throwing a match or behave in such a way that it causes Scottish football a problem."
And Frasher Wishart, chief executive of the SPFA, has warned any potential problem would not be confined to players.
"What we have seen in other countries with these situations is that more often than not it involves other parties at the end of a long chain.
"These can be match officials, managers and owners of clubs. It can also involve people in the governing bodies as well.
"And that is why we think it is very important that not just players receive this education but everyone within the game."