Scottish football: Rangers players reject proposal to cut their pay by 15%
Rangers players have rejected a proposal from the board to cut their pay by 15% in an attempt to reduce outgoings.
Last Updated: 17/01/14 9:03am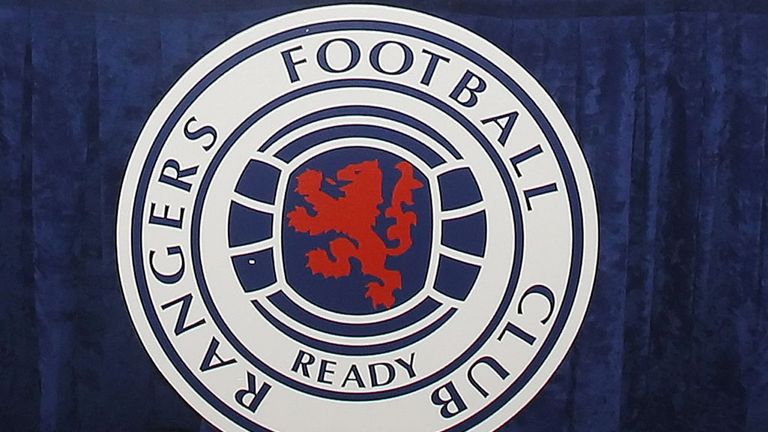 Despite on-field success - Rangers currently hold a 17 point lead at the top of League One - the club remains in a perilous financial position after announcing a £14.4m loss in the 13-month period up to July.
Rangers' chief executive Graham Wallace has undertaken a review of the club's finances with the former Manchester City director calling in consultant Phillip Nash to assist him in trying to overhaul the Ibrox club's finances.
The annual wage bill for the playing staff at the club is thought to be between £6m to £7m a year.
Sky sources understand manager Ally McCoist had been informed in advance by Wallace that cuts to his playing staff would be necessary.
The suggestion that the club's players would be asked if they would take a pay cut appears to have been raised in a meeting between Wallace, McCoist and club captain Lee McCulloch on Wednesday.
Wallace admitted at the club's AGM last month the League One outfit's cost base was too high, "even for a top-flight club".
And a Rangers spokesman said: "The manager and chief executive continue to examine ways as to how Rangers can live within their means."
Last week, McCoist saw his reported £850,000 annual wages halved after agreeing to a pay cut last year, while finance director Brian Stockbridge handed back a £200,000 bonus awarded to him after Rangers won the Third Division last season.
Uncertainty surrounding the club's finances saw around three million shares worth an estimated £750,000 traded in the club on Tuesday.
Richard Hughes, co-founder of Zeus Capital, sold 2m of his shares to Guernsey-based hedge fund group Damille Investments Ltd.
The Herald reported on Thursday that the sale of the shares - which give Damille a 3% stake in the club - have netted Hughes an estimated profit of £500,000.