Scottish Football League: Ayr United's Michael Moffat banned for six matches
Ayr United striker Michael Moffat has been handed a six-match ban for breaching football betting rules.
Last Updated: 16/01/14 6:53pm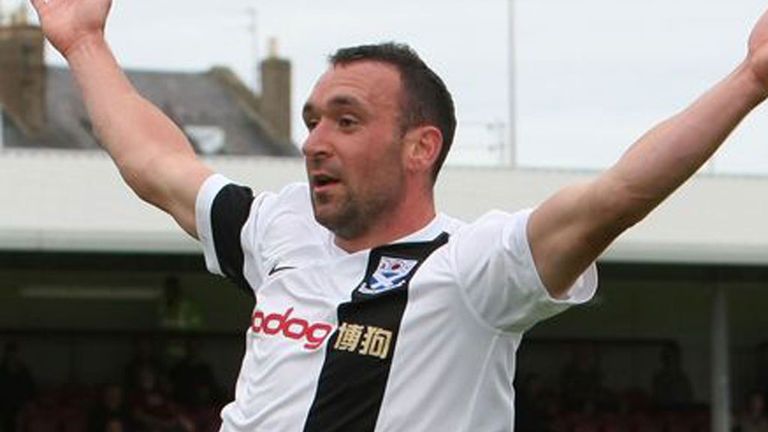 The 29-year-old was faced with two charges by the Scottish Football Association, one of which was that he bet on six matches involving his own team.
A statement on the Scottish League One side's website read: "Michael Moffat's tribunal with the SFA Judicial Panel was held at Hampden Park. Michael was found guilty of the two charges and sanctioned with no fine and to serve a six-match suspension with immediate effect."
Moffat was also found guilty of betting on a total of 150 matches, breaching the SFA's rule 33, which forbids players from gambling on any matches worldwide. The notice of complaint did not allege that the player had bet against his team.
In September, Rangers midfielder Ian Black was fined £7,500 and given a 10-match ban, of which seven games were suspended, after admitting betting on matches involving his own team. The SFA charge stated that three of the bets concerned were on his club not to win.
In both cases, the SFA stressed there was no evidence to suggest a breach of rule 34, which covers influencing the outcome of a game in order to benefit financially through betting.