Scottish League One: Ally McCoist forced to defend Rangers' spending
Rangers boss Ally McCoist has defended the cash-strapped club's decision to book the team into a four-star hotel.
Last Updated: 21/01/14 11:05am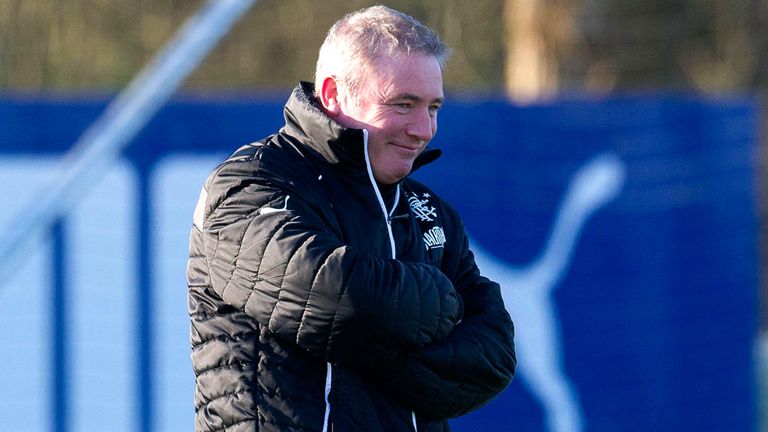 The Glasgow side lost £14.4m in the 13 months up to June and reportedly have running costs of around £1m a month.
Ibrox chief executive Graham Wallace failed to persuade the first team to accept a 15-per-cent pay cut and news that McCoist and his side spent the night at the Carnoustie Hotel has drawn fresh criticism.
McCoist - who will meet with Wallace later this week to discuss their cost-cutting plans - said: "I can understand people questioning it but it's my job as Rangers manager to give our players the best opportunity we can to perform.
"We are still Rangers Football Club and have always attempted to be as professional as we can. That will never change as long as I'm manager.
"To give the players the opportunity to play as well as they can, you have to prepare as well as you can. We will continue to do that until I'm told otherwise."
Bilel Mohsni headed Rangers ahead with quarter of an hour left on Monday night and David Templeton added a second in the final minute with a curling shot that beat former Celtic stopper Rab Douglas.
McCoist denied that recent off-field dramas had affected his players.
"I don't think there was any hangover," he said. "What was evident is we have a solid, good squad of boys who want to do well and will work hard to achieve it.
"When you have that, it's fantastic and it's all you can ask for. It's just a shame the off field stuff has taken the focus off some of the results this season. We're 20 points clear and they're doing a great job."
Forfar boss Dick Campbell was impressed by his side's opponents.
"Get off Rangers' backs," he said. "The goals they scored were magnificent. World class.
"Honestly, Barcelona couldn't defend those two goals. Credit to them, their quality beat us. You would expect that because they are full-time, while I have got plumbers and boys coming off the boats at half five to play. So I have no excuses."