Celtic claim Aberdeen fans spat at Neil Lennon at Tynecastle
Celtic have criticised the behaviour of Aberdeen fans after claims that Neil Lennon was spat on and pelted with coins.
Last Updated: 02/02/14 11:03am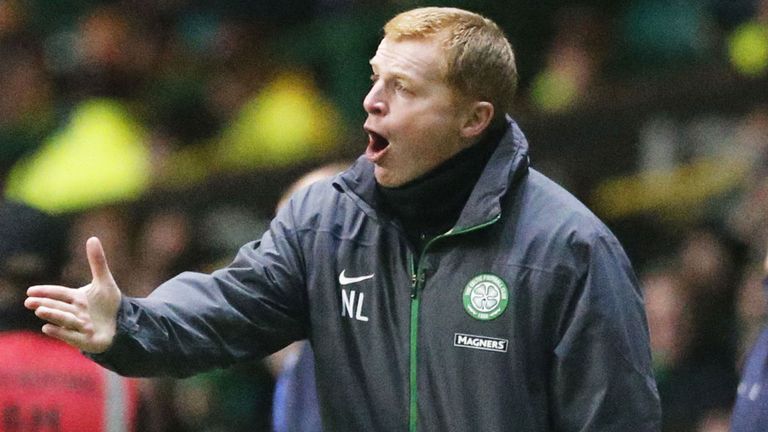 The Hoops boss was reportedly targeted by Dons fans while watching Aberdeen's 4-0 Scottish League Cup semi-final win over St Johnstone.
Lennon's agent, Martin Reilly, told BBC Scotland that Lennon was forced to leave Tynecastle in the 62nd minute after he had coins thrown at him and was spat upon.
Lennon was sitting in the main stand, yards above the technical area where he was attacked by a Hearts fan during a game in 2011. The stand was housing Aberdeen fans on Saturday.
A Celtic spokesperson said: "Clearly it is totally unacceptable for the Celtic manager to be treated in this way.
"Neil has complimented the way in which the situation was handled by stewarding staff at Tynecastle.
"We have an excellent relationship with Aberdeen Football Club and we are sure they will look into this matter."
Aberdeen, who reached their first cup final since 2000, issued a statement on their website asking supporters to report those responsible for abusing Lennon.
The statement read: "The support we enjoyed at Tynecastle was absolutely fantastic and helped to create an incredible atmosphere that the manager and players acknowledged played a major part in what was wonderful day and occasion for Aberdeen Football Club.
"However, it would appear that a tiny minority within the main stand behaved in a manner that is completely unacceptable and has absolutely no place in football.
"We would urge anyone who has any information as to the identity of those responsible to get in touch with the club in order that appropriate action can be taken."
Quoted on the BBC Scotland website, Reilly said: "I'm absolutely raging about the treatment of Neil, about the stewarding and the fans' behaviour. It's scandalous that Neil is treated like this."
Police Scotland said they had received no reports surrounding the incident.
A spokesperson said: "Police in Edinburgh have received no reports relating to assaults and abuse of anyone associated with Celtic Football Club or Heart of Midlothian Football Club following the match at Tynecastle."
The Scottish Professional Football League, which is responsible for security at the game, have declined to comment.