SPFL: Kenny Dalglish calls on police to identify those who abused Neil Lennon
Liverpool legend Kenny Dalglish has called on police to identify those who abused Neil Lennon at Tynecastle last week.
Last Updated: 03/02/14 6:42pm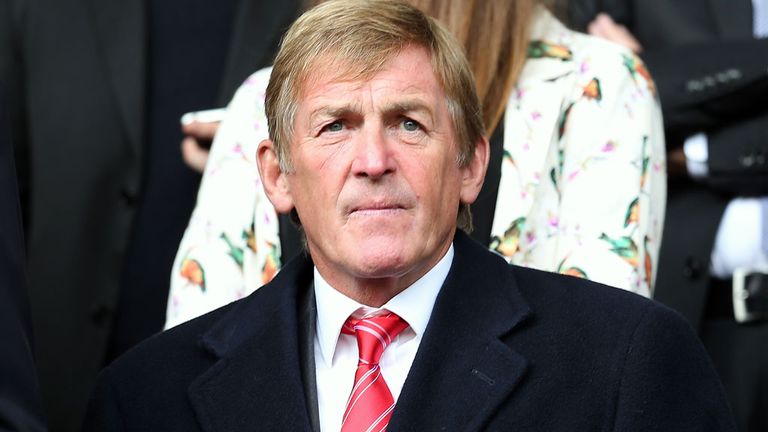 The Celtic manager was subjected to verbal abuse and had coins and liquids thrown in his direction while sitting in the stands during Aberdeen's Scottish League Cup semi-final victory over St Johnstone at Tynecastle last Saturday.
Aberdeen FC apologised on the evening of the match and SPFL chief executive Neil Doncaster issued an apology to Lennon on behalf of the governing body the following day.
Lennon claimed he had to leave the ground after 62 minutes in fear of safety for those around him, and Dalglish has called on Police Scotland to use every means at their disposal to identify the culprits.
"That is totally unacceptable," the former Liverpool manager told Sky Sports News. "But hopefully those at the stadium have enough footage on video to find out who these people are, get them and put them to rights.
"Neil Lennon was only there to watch a match while doing his job and someone took offence to that. So let's get a hold of them and make them pay for it.
"No manager, no matter what club they are in charge of, should be treated like that. I wouldn't make a big deal of it, just leave it to the police who will get on with their job."
Asked about the error from Kolo Toure which cost Liverpool two points at The Hawthorns on Sunday, Dalglish said: "People make mistakes but it's how you react to them that counts.
"It was unfortunate that Liverpool never took all three points but I don't think Liverpool ever looked like losing the game.
"Being disappointed at taking just one point from the game shows how far they have come in recent seasons and I believe it will take a very good team to put them out of fourth spot."
Dalglish was in Glasgow to help launch the 2014 Scottish Football Association Grassroots Awards, presented by McDonald's and the Sunday Mail.
The awards, in their 11th year, aim to recognise and reward people across Scotland who make a difference to grassroots football in their local community.
The awards are split into nine national categories, five of which are judged at a regional level before a national shortlist is created.
Grassroots clubs, coaches and volunteers from any of the six Scottish FA regions can be nominated. Details of how to vote are on the SFA's website.