Hearts boss Gary Locke praises supporters' efforts to save the club from liquidation
Hearts boss Gary Locke is delighted at the progress made by fans in their efforts to save the club from liquidation.
Last Updated: 13/02/14 1:50pm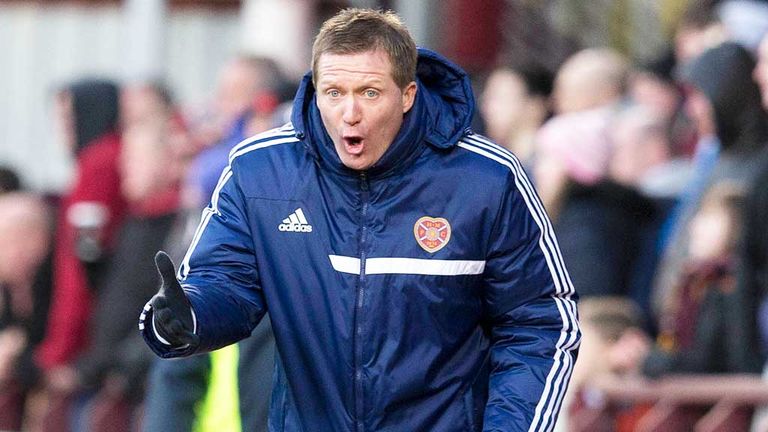 Locke's men conceded a stoppage-time goal to nine-man Caley Thistle before losing the semi-final on a penalty shoot-out.
But the mood around Tynecastle was lifted within 24 hours of the match when Hearts administrator Bryan Jackson informed the squad that fans group the Foundation of Hearts had struck a deal with majority shareholder UBIG to take control of their 78.97 per cent stake in the stricken club.
And Locke feels a significant step has been taken by the Hearts fans who, like supporters of Dunfermline, have rallied to save their club when faced with liquidation.
Locke said: "I was just like any Hearts fan after the semi. The Monday, Tuesday, Wednesday - all I could feel was that sick feeling in my stomach.
"I was reliving the game again in my head time after time and all I could think about was the fact we were a minute away from a cup final.
"But there is no point looking back - there is nothing we can do about it now. What happened was a disaster for us.
"However, we have had bigger challenges to face this season with trying to make sure the club survives.
"We had a wee bit of good news the day after the game and we hope things are moving forward. The administrator Bryan Jackson came and addressed the players and it was good to hear him speak.
"We've still got a long way to go but it was really pleasing just to hear a bit of good news for a change because for most of the last four years, any time you have heard news from Hearts it hasn't been great."