Rangers chief Graham Wallace says 'no second administration at Ibrox'
CEO Graham Wallace has given assurances that Rangers are not at risk of going into administration all over again.
Last Updated: 20/02/14 6:13pm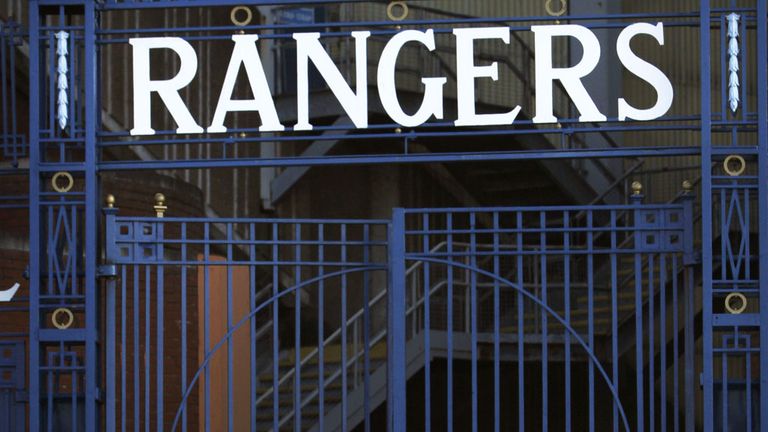 The Isle of Man-based Laxey Partners - the club's major shareholder - along with directors Sandy and James Easdale, will fund a £1.5m loan.
Rangers lost £14.4m in the first 13 months of trading as a new company, which was set up after the Ibrox club went into liquidation in June 2012.
Despite raising £22m from a share issue in December 2012, former finance director Brian Stockbridge had admitted the money would run out before the end of this season.
And CEO Wallace told Rangers TV: "I think it's important to say that the board, myself, the executive team, are working very hard to rebuild the club.
"We are midway through our 120-day review of every area of the business.
"But what I can categorically say is that there is no threat of a second administration.
"We are working our way through the business in a very logical and organised fashion and sometimes it's difficult to rebut every element that is put out in the press in terms of potential administration.
"But let me put that to bed once and for all. We are absolutely focused on the long-term sustainability and success of Rangers Football Club and supporters should not be concerned about some of the ill-informed comment they are reading in the media."
Wallace, who joined Rangers last November, admitted: "I knew exactly what I was getting into when I agreed to join the club. My position today is no different from then.
"There's a lot of work going on behind the scenes and we are all totally committed to the long-term success of the club. There is no threat of people walking away."
The only outwardly obvious impact of Wallace's 120-day review, which he announced at the annual general meeting on December 19, has been the removal of Stockbridge.
Wallace went on: "We have carried out a considerable amount of work. I'm looking at the structure, process and organisation, a lot of the back office functions and existing relationships.
"We are now moving on and working hand in hand with Alistair (McCoist) on the football side.
"We already know we haven't got the capability we wish to have. Scouting is one that is mentioned regularly.
"We are already starting to put into place some changes."