Rangers borrow £1.5m from Sandy Easdale and Laxey Partners
Rangers have borrowed £1.5million from football board chairman Sandy Easdale and investment group Laxey Partners.
Last Updated: 24/02/14 10:38am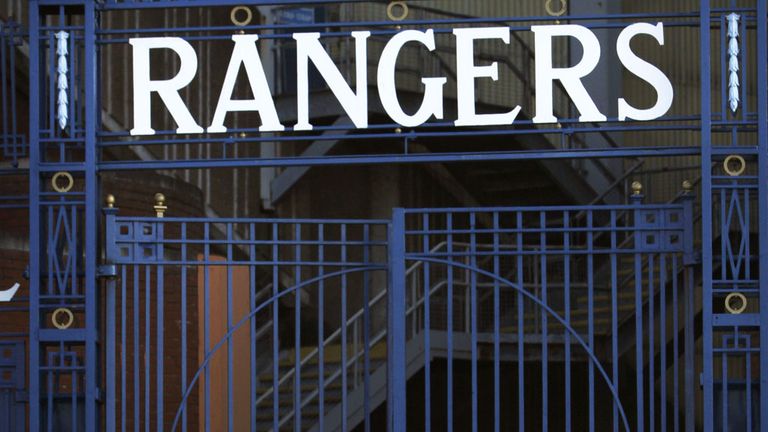 Rangers are reportedly losing £1m a month - they lost £14.4m in the 13 months up to last June - and a bid to persuade the playing squad to take a 15 per cent pay cut failed.
Easdale has lent the club £500,000 on a no-fee and no-interest basis, while Laxey Partners will lend the club £1m. Both sums are secured against the Edmiston House and Albion car park facilities near to Ibrox.
The loans are repayable by September 1, while Laxey Partners, the club's single-biggest shareholder with an 11.64 per cent stake, will make a £150,000 profit on their part of the deal.
The Isle of Man-based hedge fund may opt to take repayment in the form of fresh shares, but that would require shareholder backing at an AGM.
Rangers say the cash will be used for working capital over the "next few months".
A club statement said: "The board of Rangers is pleased to announce that it has entered into two secured short-term credit facilities for an aggregate of up to £1.5m. The credit facilities are being provided by Alexander Easdale, a shareholder in the company and director of The Rangers Football Club Limited, the wholly owned subsidiary of RIFC, and Laxey Partners Ltd ('Laxey'), a substantial shareholder in the company.
"These credit facilities will be used by the company for general working capital purposes over the next few months.
"Alexander Easdale will make available to the company up to £500,000 on a fee and interest-free basis (the 'Easdale Facility').
"Laxey will make available to the company up to £1 million, with a premium payment equal to 15 percent of the nominal amount of the facility (the 'Laxey Facility').
"The Easdale Facility and the Laxey Facility (together the 'Facilities') are both secured against the company's Edmiston House and Albion car park properties. The principal amounts of the Facilities are repayable no later than 1 September 2014 from a variety of potential sources.
"The premium on the Laxey Facility is payable in cash or, at Laxey's discretion, in ordinary shares of 1p each, at any point between the date of the facility agreement and the first anniversary of the date of the facility agreement."