Scottish Premiership: St Johnstone's Steven MacLean feared career was over
St Johnstone striker Steven MacLean is delighted to be back among the goals after fearing his career could be over.
Last Updated: 27/02/14 9:54am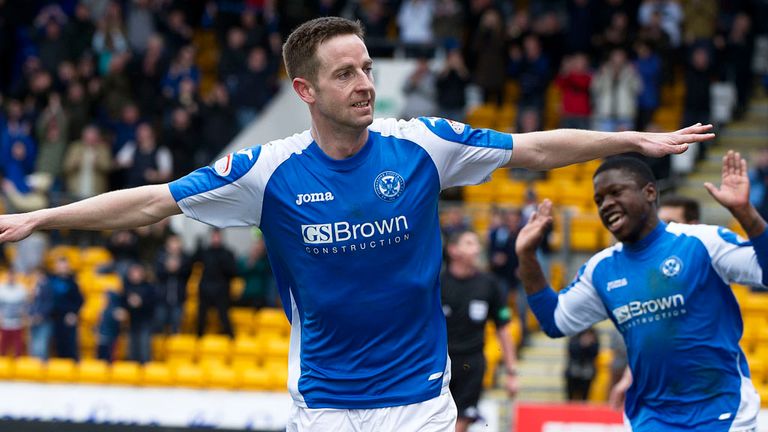 The 31-year-old suffered a serious knee injury against St Mirren in October 2013 which forced him under the knife.
There was no telling if the surgery would be a success and MacLean has faced a gruelling battle to recover full match fitness.
He admits that, having suffered similar problems in the past, there was a time when he wondered whether he would ever play again, but he was back doing what he does best against Motherwell on Tuesday as he bagged a brace in an emotional 3-0 win.
MacLean told the Daily Record on his return to action: "There was a chance I could have been finished.
"The surgeon told me it was a possibility because he didn't know what he was going to find when he looked inside the knee.
"That was really on my mind, but once I'd had the operation they gave me good news.
"After seeing the knee the surgeon was optimistic. What he did took about 40 minutes but it seemed much longer just sitting there waiting for his verdict. He came in, told me what he'd done and that he was happy with it.
"I had a micro-fracture in the cartilage, basically a hole inside the knee. It was nothing to do with ligaments.
"So they drilled the hole in the knee in the hope new cartilage would form and grow back around it, forming a kind of mesh. It's like replacing the old cartilage with new.
"They are happy it has worked. I have even been told having the surgery could actually help my career in the long term."