Scottish clubs reach compromise with SFA over future of the game
Scotland's senior clubs have won a number of concessions from the SFA over the way the game is structured.
Last Updated: 22/04/14 8:42pm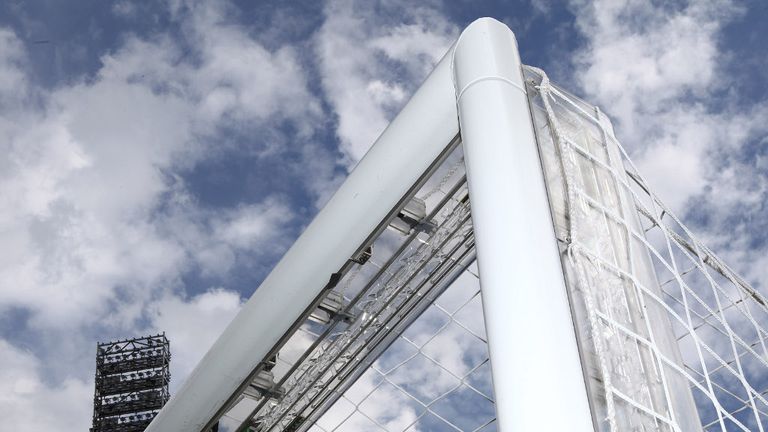 Members of the Scottish Professional Football League had proposed a series of changes ahead of next month's SFA annual general meeting, demanding a greater say on how the governing body is run, a bigger share of cash and more influence on youth development.
And after a three-hour meeting at Hampden between the two bodies, a compromise has been reached, ending the threat of another split north of the border just 10 months after the SPL and SFL were forced to merge following a row that threatened the long-term future of the country's 42 club sides.
The new deal will see a new resolution proposed at the May 27 AGM to enable the SFA's Professional Game Board (PGB) - which looks after the interests of Scotland's senior clubs - to appoint two members to the governing body's full board.
The clubs, lead by Alloa's Mike Mulraney, have also withdrawn a new plan that would have seen them decide whether new clubs were handed full SFA membership, while the SFA has also agreed that the clubs - through the PGB - will have a greater say in how youth development is run and its budget spent, although the SFA will retain "overall responsibility".
SFA chief executive Stewart Regan said: "I am glad that after consultation board to board at Hampden Park today we have reached a positive outcome for all parties.
"The Scottish FA is committed to the objectives outlined as part of the McLeish Review on Scottish Football, especially since we are beginning to see green shoots throughout our National Youth Teams and in via our Performance Strategy.
"It is important that we continue to work together with the SPFL, as with all other football bodies, to ensure that we take the national game forward both at senior professional level and in grassroots."
His counterpart at the SPFL, Neil Doncaster, added: "Today's discussions were very productive and have given us a platform on which to continue the progress made since last year's league reconstruction.
"The SPFL aims to work in partnership with the Scottish FA to ensure the senior professional game in Scotland is as vibrant as possible.
"The agreements reached at board level today demonstrate that relationship and will give the professional game the increased influence it has been seeking."