Scottish football: Platini attends funeral of former SFA chief David Taylor
Last Updated: 04/07/14 6:01pm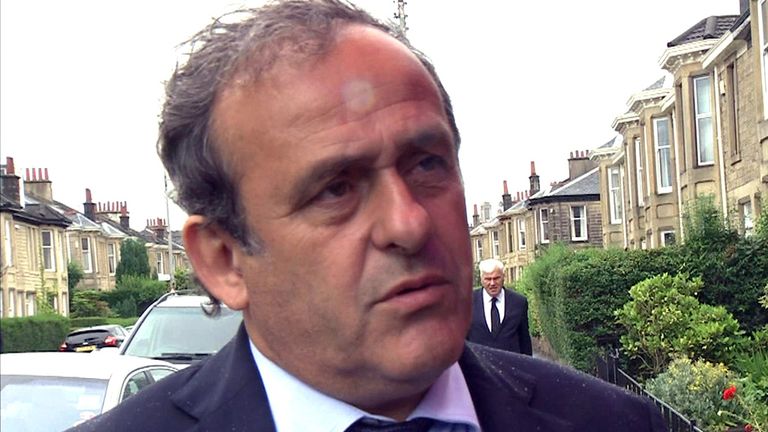 UEFA president Michel Platini has paid tribute to former SFA chief executive David Taylor after flying from Brazil to attend his funeral in Glasgow.
Taylor, who died last week aged 60, had worked alongside Platini as general secretary of the governing body since the summer of 2007.
Speaking to Sky Sports News, the Frenchman said: "Today is a very sad day because I knew David very well for a long time.
"I asked him to come to work with me in UEFA and he was always so nice. It is a very bad day for UEFA, for Scottish football and for the the whole country.
"Many people from UEFA wanted to come to pay their respects. David was a typical Scot who loved football.
"It was always a pleasure to speak with him about football because everyone knew he was a good man, and a good football man, and that is totally true."
Taylor, who suffered a near fatal heart attack at UEFA's Nyon HQ in 2011, died at his home in Scotland on June 24 after becoming unwell while on holiday in Turkey earlier in the month.