Scottish Premiership: The SFA is investigating the costs of introducing vanishing spray for referees
Last Updated: 29/07/14 3:49pm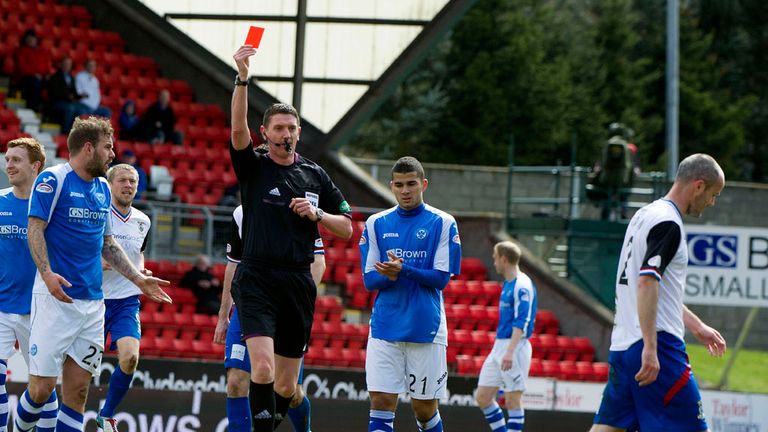 The head of the Scottish Football Association referees will investigate the costs of introducing vanishing spray to help senior referees in Scotland.
Officials have been gearing up for the new campaign by going through intense physical and mental assessments at an SFA get-together where the use of spray was on the agenda.
The spray won widespread approval when it was used to positive effect during this summer's World Cup in Brazil.
 
The SFA head of referee operations John Fleming said: "The vanishing spray is a tool that can assist the referee during the game but I don't see a great need for it here in Scotland. However, I will investigate the costs and see if it is practical to bring it in."