Fixtures Released
Sky Sports will be bringing you the 2012-13 fixtures from 9am on Monday morning.
Last Updated: 15/06/12 6:53pm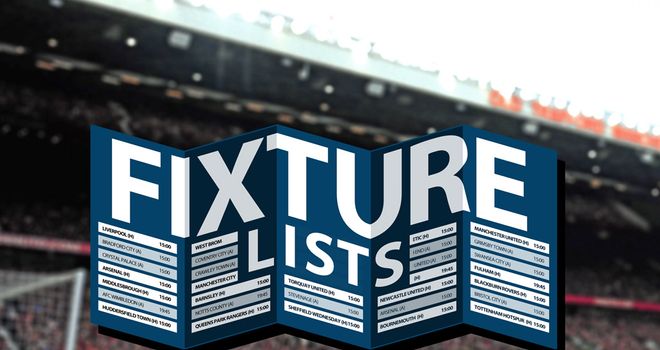 Fixtures for the 2012-13 season will be unveiled at 9am on Monday morning and Sky Sports will be bringing them to you first.
Just over a month has passed since Sergio Aguero sealed the Premier League title for Manchester City with virtually the last kick of the season, but excitement is already mounting ahead of the new campaign.
Football fans up and down the country will be waiting eagerly for the fixtures to be revealed on Monday and you won't have to look any further than Sky Sports for comprehensive coverage.
On skysports.com you'll be able to see all of your club's fixtures for the 2012-13 season from the Premier League, Football League and Scottish Premier League.
Derby dates
Stick with us to find out who your team will be playing and when, while we will also be bringing you all the reaction and picking out the key fixtures.
Find out the derby dates, the first outings for the newly-promoted sides and the clashes of the top teams.
Additionally, Sky Sports News and Sky Sports News Radio will be analysing what the new fixtures mean as soon as they are revealed.
Don't forget - stay with Sky Sports from 9am on Monday for the big announcement.