Scottish scandal
Former Celtic star Andy Walker analyses the chaos surrounding the SPL fixtures announcement.
Last Updated: 18/06/12 11:51am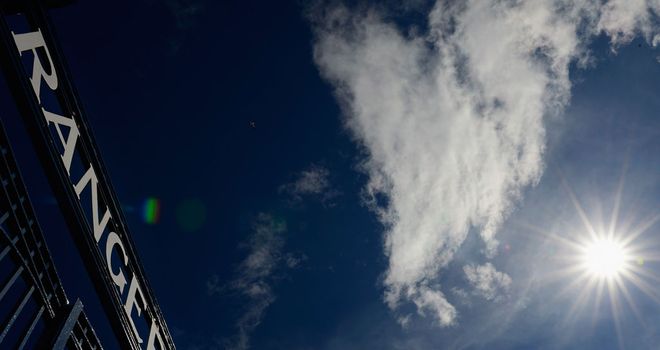 The continuing uncertainty surrounding Rangers has disrupted the Scottish Football Association's announcement of the SPL fixtures for the 2012/2013 season.
While the clubs were dealt their schedules for the upcoming campaign as per usual, the mysterious 'Club 12' stands for the crisis-hit Glasgow giants, who many believe will begin the season in Division Three having been liquidated and restarted as 'The Rangers'.
SPL chairmen will vote on the fate of the 'newco' - but ex-Celtic striker Andy Walker believes the SFA should have shown more decisive leadership in bringing the situation to a conclusion.
He told Sky Sports News: "I would have thought we could have seen a bit of leadership from the SFA but we haven't seen that as yet.
"I think if Rangers were to drop down, which there's been talk of, as a new company they simply can't afford the current international players they have on their current salaries.
"I don't think they'll choose to represent the newco - I think their agents will have lined up moves for them at a vastly reduced price.
Exodus
"There's also been a number of very promising young players breaking through at Rangers, guys like Rhys McCabe, Andy Little, Ross Perry and Jamie Ness. You're not telling me that they'll want to continue their careers in Division Three. They're now SPL players.
"It's a complete mess. It's a complete shambles. It doesn't reflect well on the SPL and it doesn't reflect well on Scottish football as a whole. This is what we have, and we need to deal with it.
"We need to bide our time and wait to see what the definitive resolution is and even once we get that, there'll be huge anger from fans up and down the country if Rangers are allowed to stay in the SPL.
"Fans have made it clear to their own clubs that they won't buy into season tickets if that's the case, so that's the type of position that the SPL chairman who are taking this vote are finding themselves in."
Consequences
Rangers' absence from the top flight may provide the league's smaller clubs with greater incentives to claw their way towards the European spots, but Walker sees only one winner of the title.
He added: "I would like to see clubs like Hibs and Hearts, the two who contested the Scottish Cup final, have a better season. Aberdeen and Dundee United - Aberdeen especially - need to improve.
"United are particularly renowned for bring young Scottish players through and giving them a chance and I hope to see that again. They had a difficult time at the start of last season when they lost a few players but they reacted really well and brought another batch through.
"So it's not all doom and gloom but you just can't escape this ridiculous uncertainty that we're going through at the moment.
"I think Motherwell will be hard pushed to replicate their extraordinary consistency of last season - they were very lucky with injuries. Stuart McCall was able to pick more or less the same starting XI for a number of weeks and they had a terrific season.
"If there's no Rangers, Celtic will run away with the league title. I don't know what their supporters will think about that, or even what they'd think about a forthcoming season with no games against Rangers. The season ticket revenue is a huge source of income so I don't know what they'll feel about 'knowing' that they'll win the title without the glamour derby fixtures."