Andy Walker: Celtic must not overspend to chase Champions League glory
Andy Walker says that Celtic should not be spending more money to chase Champions League glory.
By Andy Walker
Last Updated: 12/12/13 3:59pm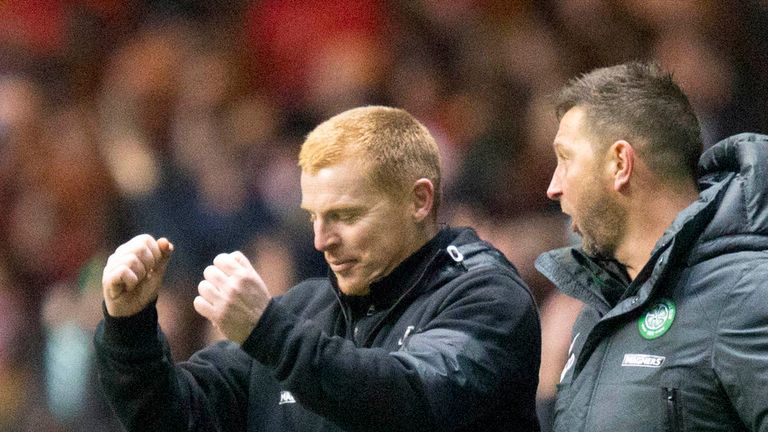 Barcelona tore them apart in the Nou Camp with a scoreline that could easily have been more than the six they conceded.
Unlike last season, Celtic have been unable to compete at this level this time round and the worry for the supporters is that the club have now reached their ceiling with very little chance of progressing any further.
Losing Kelvin Wilson, Victor Wanyama and Gary Hooper from the team that gave the supporters a treasured memory when they beat Barcelona in Glasgow, meant they were immediately weakened but when players want to go to England and extraordinary offers come in, Celtic will always sell.
Count me out of those who are critical of any players who want to test themselves in the Barclays Premier League where the level of competition is so great.
However, every Celtic fan I speak to believes that the club - without being reckless - should spend more on the type of player that might be able to make all the difference, perhaps in the region of £4million to £5million on a striker.
I believe it's extremely unlikely.
It's guaranteed that Celtic will retain the Scottish Premiership title this season and win it again for the foreseeable future. That gives the club access to the qualifying process for Europe's premier club competition.
The truth is that as much as the supporters want their club to spend big, Celtic don't need a £5million player to win the SPFL or succeed in the qualifying process.
The Champions route to qualifying should see Celtic overcome the two or three ties in front of them. I'm sure the money men at Celtic look at what the likes of Manchester City under Roberto Mancini spent on trying to compete with the cream of Europe. The harsh reality is that last season they spent in excess of £200million on players and still couldn't get through the group stages!
It's a problem Neil Lennon has to cope with. He knows himself that in comparison to everyone else in Scotland he has huge resources to draw on that ensures his team will be superior for some time. He deserves credit for putting together a side that can play sparkling football and destroy Hearts 7-0 one weekend and follow it up by maintaining that level of performance & beating Motherwell 5-0 the next.
The hardest part of his job is to keep his squad motivated to play a brand of football that entertains the fans.
Similarly, Barcelona call upon the type of resources that Celtic can only dream about and it's no disgrace to lose heavily to a team of that class. The worrying aspect was the managers assessment of his players; weak and half-hearted who gave up at 2-0.
It looked to me as though too many were completely overawed by the occasion and their opponents.
We get to see some of the best players in the world in Glasgow but in the current financial climate, I don't expect Celtic to reach the knockout phase again soon.
Of course they should be looking to play better and gain more than three points and three goals in six games. If they're lucky enough to qualify again next season, they'll be in the fourth pot of seeds when the draw is made. Dropping into the Europa League is a far more realistic target than competing for the last 16.