Jonny Hayes knew Celtic was right move after chat with Brendan Rodgers
By Andy Charles
Last Updated: 19/06/17 1:50pm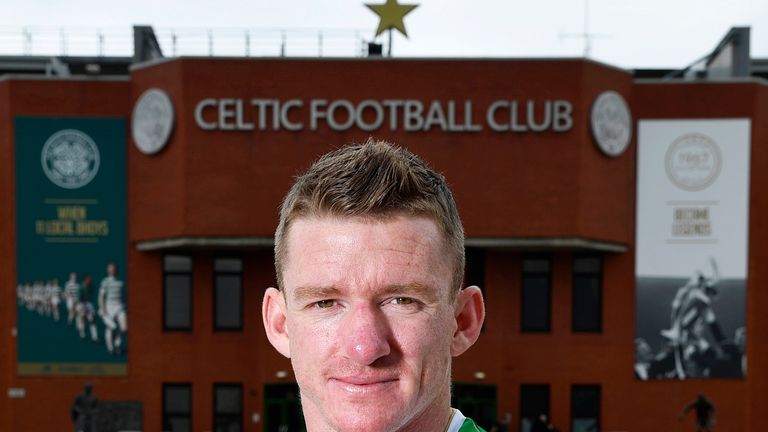 Jonny Hayes said little persuasion was needed for him to leave Aberdeen and join Scottish Premiership champions Celtic.
Hayes joined Celtic over the weekend for an undisclosed fee after having attracted interest from Sky Bet Championship club Cardiff City.
But the 29-year-old said a brief chat with Celtic boss Rodgers was all he needed to convince him to stay in Scotland and have a first crack at the Champions League.
Hayes said: "As soon as Aberdeen gave Celtic permission, I spoke to Brendan and within 30 seconds I knew I wanted to come.
"I knew there might be a chance I was going down to England. My agent Barry Hughes had set a few things up for me and I could have gone.
"But as soon as Celtic became involved it was the only place I wanted to come.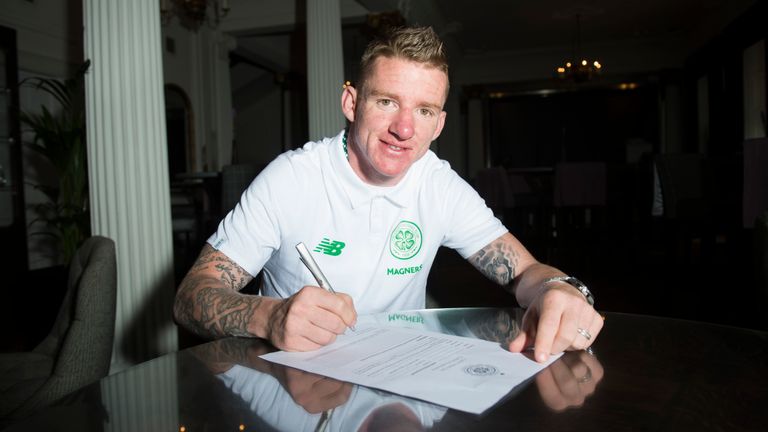 "My heart was set on Celtic from the minute I spoke to the manager. He's infectious. I'd been waiting all day for the phone call. It was about six or seven at night when he finally called, I don't think I'd spoken a word in that first 30 seconds other than 'hello' and I was sold.
"He's fantastic to work for. It's a long time since I worked with him at Reading but there are a lot of other major factors in me wanting to come here. There's the size of the club, the chance to play out there in front of 55,000 every week, the chance to play in the Champions League.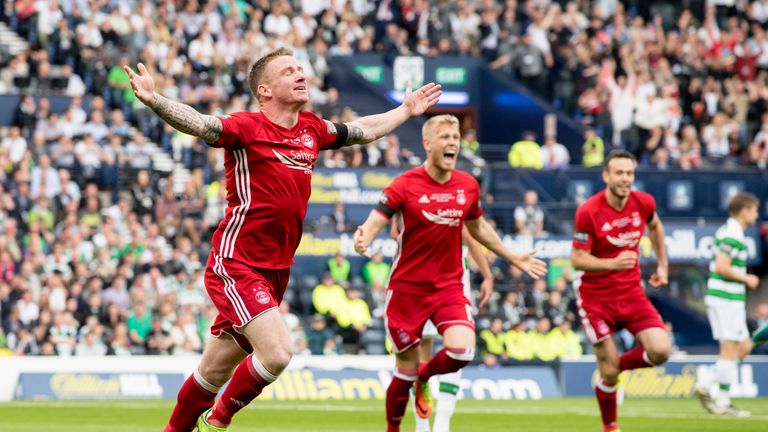 "So many things that when you put it together, you realise it's the complete package.
"The manager told me the squad has been quite flexible this year, being adaptable with formations and rotating players. He sees me as part of that. That was enough for me.
"There's no doubt I'll have to raise my own game. Last season we finished a number of points behind Celtic at Aberdeen. I've come here knowing it's going to be hard getting into the team but I'm looking forward to the challenge and the prospect of getting to play with guys like Scott Sinclair, Leigh Griffiths and Scott Brown."