Lennon eyes reprieve
Neil Lennon hopes Celtic will get into the Europa League group stages on a technicality after crashing out to FC Sion.
Last Updated: 25/08/11 11:16pm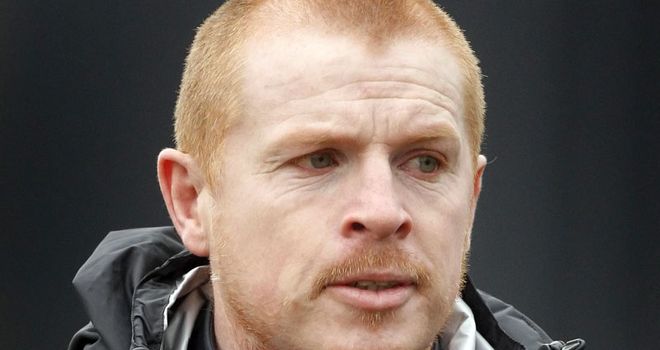 Neil Lennon hopes Celtic will get into the Europa League group stages on a technicality after crashing out 3-1 to FC Sion in their play-off second-leg clash.
Daniel Majstorovic was sent off early on and Pascal Feindouno scored from the spot before adding a second after the break.
Celtic defender Charlie Mulgrew pulled one back but Giovanni Sio notched a third for the Swiss side to send them through.
However, Celtic are looking for a red tape reprieve as Sion have five players in their squad - Feindouno, Mario Mutsch and Gabri, Jose Goncalves and Billy Ketkeophomphone - who are, in the eyes of Fifa, ineligible to play in the competition.
Sion's European squad, though, was approved by the Swiss FA who, along with the club, have reportedly been warned by Uefa general secretary Gianni Infantino about possible sanctions, although the Court of Arbitration for Sport, who will rule on the issue, will not pass their verdict until next week.
The Celtic boss, however, expects a positive outcome.
"We have sent in letters last week and handed one to the delegate," he said. "There is hearing on Tuesday and we will know the outcome after that.
"If clubs are breaking the rules then every club should break the rule then."
Asked if he would be comfortable about replacing Sion, he replied: "Yes."
No humiliation
In his first European foray as permanent boss last season Lennon's side lost to Braga and FC Utrecht in the respective UEFA Champions League and Europa League qualifiers but he denied this latest failure was humiliating.
He said: "Humiliating? It's a such a strong word. I don't think it is a humiliation.
"We have to be realistic about things, we are not where we were four or five years ago in Europe.
"I am frustrated that I failed to take the team through.
"I would say to the fans to stick the team and no one is as disappointed as myself with the result."
The former Celtic skipper will look at the penalty incident again before he makes his mind up about Majstorovic's involvement.
"I would like to know how he got there in the first place," he said. "But I think it was a penalty and I think he had to go.
"We will have a look at him later. We regrouped and did very well. I am very disappointed that we lost but there was a lot I took out of the game."