Celtic cleared by SFA on all four counts over offensive Parkhead banner
Celtic have been found not guilty by the SFA on all four charges relating to an alleged offensive banner.
Last Updated: 11/10/12 6:41pm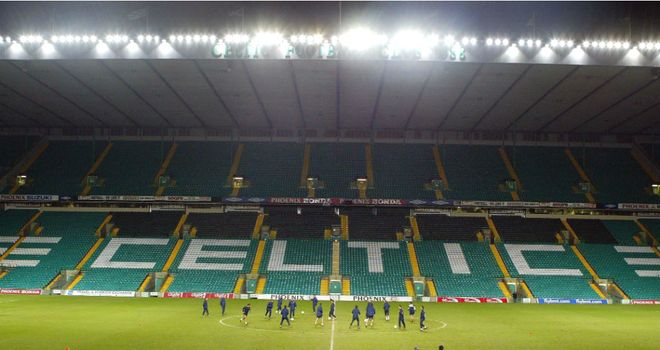 The sign was held up by some home fans in a 24 July Celtic Park friendly against Norwich, relating to the financial predicament of Glasgow rivals Rangers at the time.
The SFA first issued a notice of complaint alleging four breaches including that Celtic had fallen foul of the association's rules by failing to their prevent supporters from bringing the banner into the ground and displaying it.
Celtic were also accused of failing to deal effectively with an instance of unacceptable conduct "by allowing spectators to retain possession of the banner after it had been initially displayed, which allowed them to display the banner on a second occasion during the above match".
However, the SFA's Judicial Panel found the club not guilty of any breach and a a Parkhead spokesperson said: "Celtic Football Club opposes all forms of offensive behaviour and unacceptable conduct and our supporters are well aware of what is expected in this regard.
"We are surprised and disappointed that after providing a significant volume of evidence and information about our safety procedures, that today's hearing was actually necessary.
"In addition to dropping several charges in advance of the hearing, the SFA's Judicial Panel also accepted that Celtic had not breached any SFA rules."