Young Celtic striker Tony Watt keeping feet firmly on the ground
Celtic teenager Tony Watt says he will not allow himself to get carried away with his new found fame.
Last Updated: 15/11/12 9:04pm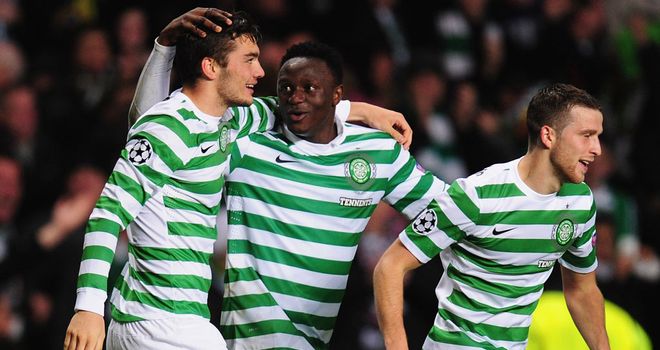 The 18-year-old was thrilled to score his side's second goal in their 2-1 victory over Barcelona but insists his feet will remain firmly on the ground.
He told the Glasgow Evening Times that his family and friends will also make certain that his head does not become bloated thanks to the publicity he received following his amazing exploits in the Champions League last week.
Watt said: "My family wouldn't allow it for a start and neither would the gaffer, Neil Lennon.
"And the same goes for my team-mates. So my feet are very much on the ground.
"The next day, though, I just met up with my pals and it was just like any normal day off. I'm not the type to let things go to my head.
"I'll never get carried away or become arrogant because I'm not that sort of person.
"Also, I know what I need to improve on and there are aspects of my game that I need to work on, so it's not as though I think I'm the finished article."