Coach Jorge Jesus wants the Benfica fans to roar his team to victory
Benfica coach Jorge Jesus has warned Celtic to expect a display of Portuguese passion at the Stadium of Light.
Last Updated: 20/11/12 7:04pm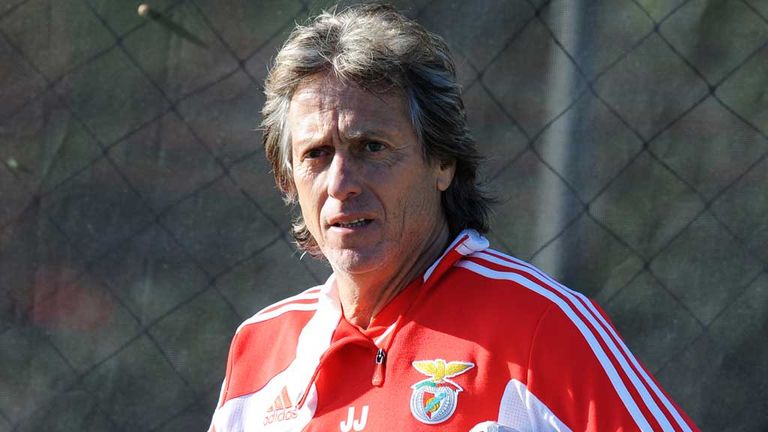 Jesus was impressed by the atmosphere at Celtic Park when the two sides played out a goalless Group G draw in September, but he believes the Benfica fans can match that.
"There is a great atmosphere at Celtic Park, it is an example to all clubs," he said.
"All clubs should have that passion for football and that passion for the players but they are going to play at our stadium and it has a similar atmosphere.
"Celtic fans sing 'you'll never walk alone' and Benfica won't walk alone, we will have our supporters helping us.
"Celtic are now stronger away from home but they are very balanced, they are strong at home as well.
"They are better positioned to win right now but we have three teams who are on the same level, Celtic, Benfica and Spartak but Benfica have the chance to move forward and that's what we will do."
Celtic are second in the group table after their memorable win over Barcelona earlier this month and Jesus admits he did not expect that.
He said: "It is true that Celtic have been a surprise, especially in the win against Barca, it messed the numbers a bit.
"But Celtic is a team with a lot of value, although this game is still open.
"They will probably not defend as deeply as they did against Barcelona, but they will be defensive and explore opportunities from free-kicks and corners, that's where they can surprise us."