Celtic boss Neil Lennon insists he has every right to defend his team against fan abuse
Neil Lennon is adamant he will continue to defend his Celtic team if he believes criticism from fans is unjustified.
Last Updated: 27/11/12 5:45pm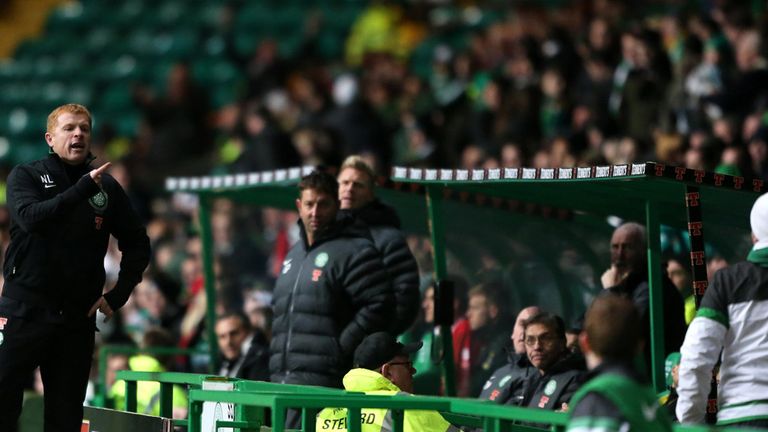 The Northern Irishman became involved with supporters on Saturday who were unhappy at his side's display in the 1-0 home defeat to Inverness.
After the match he offered to resign if it was the wish of the majority of Celtic fans and he stands by the remarks.
"If the support are unhappy with what they see and voice their displeasure then we'll review the situation," he told Sky Sports News. "But that comes with results.
"We are not happy with our recent league form but we are progressing. We are still in all four competitions and are top of the league, albeit not playing as consistently as I'd like in the league.
"We have a really good game to get our teeth into tomorrow (away to Hearts), so we just need a wee bit of patience.
"However, that is something you don't always get at big clubs and I understand that. Fans are allowed to voice their displeasure but at times I am allowed to voice mine as well.
"Do I regret it? Of course. I think the guy who was in the photograph was not the main protagonist of it all. He was trying to defuse the situation so I apologise to him if he has had a couple of bad days.
"This is not something I want to do but if it's unjustified I will voice my opinion.
"I wasn't getting any stick personally, it was directed towards the team, but I was just defending them as they had given me everything."