Scott Brown says Celtic can knock Juventus out of Champions League
Captain Scott Brown believes Celtic are capable of upsetting Juventus in the last 16 of the Champions League.
Last Updated: 20/12/12 5:38pm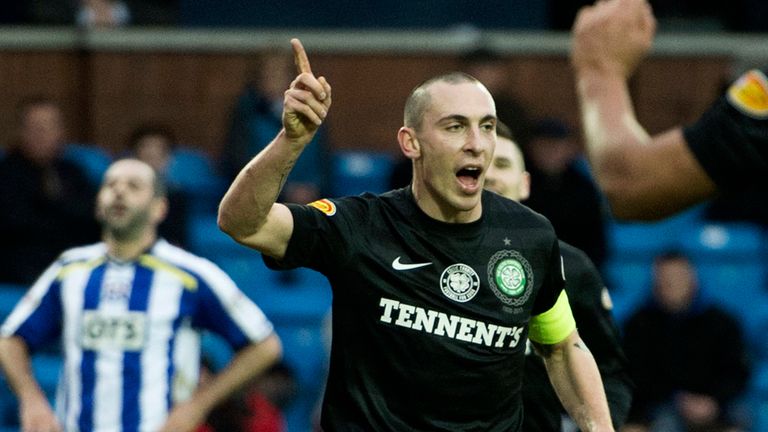 Brown admits they will have a tough task to win in Turin but he is confident that Celtic can beat the Old Lady at home, where the Hoops have already beaten Barcelona this season.
"Juventus are a huge club and have done a lot on the European scene in the last few years as well," Brown told the club's website.
"Their home record is next to none - I think they've lost one game in a year-and-a-half so it's going to be hard for us, but exciting as well.
"We always believe. We have faith in ourselves and faith in individuals as well - that's the main thing. Along with the team spirit, everyone in the dressing room seems to have improved as well. It's been a good season so far and we need to continue this into the league."
The midfielder, who also played in the last 16 with the Hoops in 2008, added: "Some people don't ever make this and I'm lucky to have done it twice.
"The first time was great. We played Barcelona and were unlucky but this team is better than what we had before and hopefully we can kick on.
"We know it's going to be hard in the two games but teams are going to have to come to Celtic Park. We have played really well there and enjoyed every single moment of it and hopefully teams fear coming to Celtic Park now."
Brown says Juve midfielder Andrea Pirlo is the man Celtic have top stop.
"He's their main player week in week out. He's the one that makes them tick.
He's the one that threads the through balls and gets on the ball to start off
the moves.
"He's the one that we are going to really have to watch out for."