Neil Lennon delighted with Celtic's recent red-hot form in front of goal
Neil Lennon believes Celtic have rediscovered their ruthless instinct ahead of Sunday's semi-final against St Mirren.
Last Updated: 27/01/13 2:05pm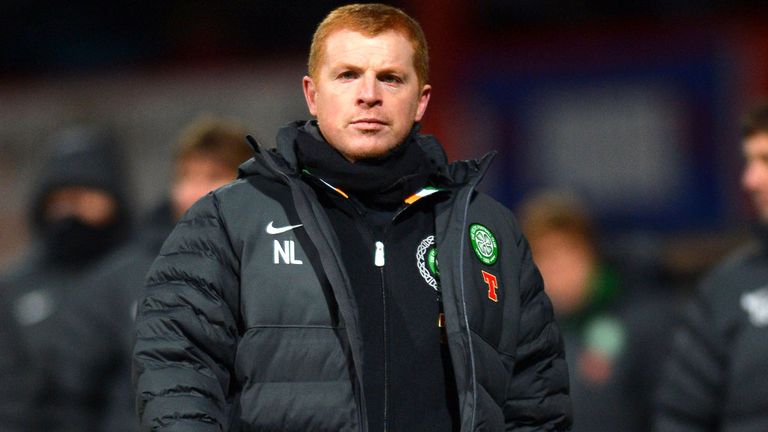 The Hoops have been in free-scoring form since returning from a winter break and last Saturday's 4-1 thrashing of Hearts was followed by a 4-0 thumping of Dundee United on Tuesday night.
Lennon admits his refreshed players are making their dominance count in games and will be hoping for more of the same as Celtic attempt to reach the first cup final of the season.
"I am delighted, they have played great," said Lennon. "Playing at home this season, at times, was a bit of a bugbear but they seem to have found their mojo at home and the last two performances have been superb.
"One of the criticisms I had of the team, particularly in domestic games, was that back to front we were excellent in our build-up (but couldn't score).
"We had about 70 per cent possession against Hibs and couldn't score but now we have found our goalscoring touch in the last two games and that is really pleasing.
"I have no idea (why), maybe they just needed a break. But I looked at the schedule coming up and it is really heavy, there is no respite for the players."
A Scottish Football League-sanctioned match ball will be used in the fixture instead of the Scottish Premier League version and Lennon has urged his players to familiarise themselves with it.
"It might seem insignificant to most people but it is very important that the players adapt to the ball as quickly as possible," he said.
"It is lighter and has more of a laminate coating than the balls we use in the SPL.
"They travel differently and move in the air a bit differently so for the goalkeepers and outfield players it is very important that they adapt."