Champions League: Celtic goalkeeper Fraser Forster ready for Juventus test
Fraser Forster is looking forward to the challenge of facing Juventus in the UEFA Champions League on Tuesday.
Last Updated: 12/02/13 8:41am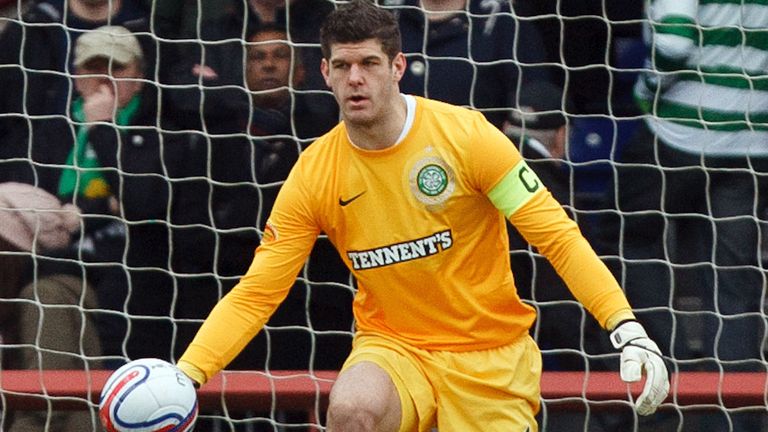 Goalkeeper Forster was one of the stars of Celtic's group stage campaign as he produced superb performances at home and away against Barcelona.
He has broken into the England squad as a result of his fine form and is determined to impress against Serie A leaders Juventus in Celtic's last-16 tie.
Ahead of the first leg at Celtic Park, Forster told Sky Sports News: "They are doing very well in the Italian league and we have obviously paid close attention to them since we got them in the draw, so we know how tough a game it will be.
"They have got fantastic players but we are really looking forward to it."
Forster added: "It has been fantastic for me. There have been some busy nights so far but I have loved those nights and really enjoyed the challenge.
"I probably wouldn't have broken into the England squad if it wasn't for the Champions League, so it has given me a lot of recognition."
Juventus are gearing up for the game by training at Rangers' Murray Park facility, and Celtic's Kris Commons has laughed off the move.
"Juventus can train in my back garden, it would make no difference," he said.
"If they want to prepare at a Division Three training ground let them get on with it."