Celtic announce pre-tax profit of £15m due to Champions League progress
Celtic have announced a pre-tax profit of £15m having made the knockout stages of the Champions League.
Last Updated: 11/02/13 5:30pm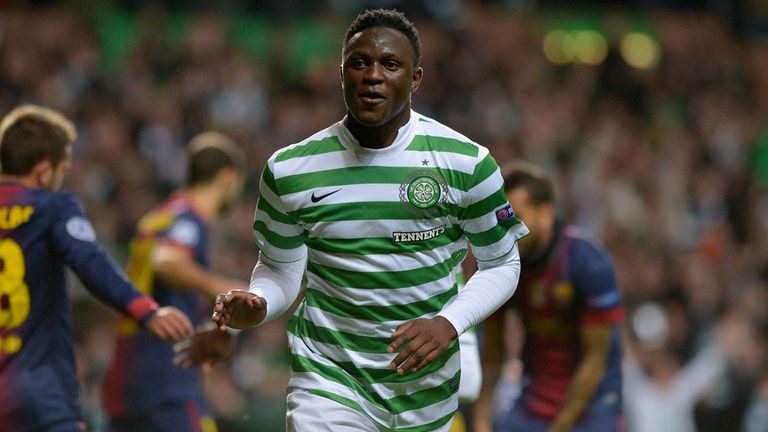 The Bhoys go into battle with Juventus on Tuesday safe in the knowledge they have all-but wiped out their bank debt by reaching the knockout stages.
The club's interim report confirmed the bank debt as just £130,000 compared to £7m just 12 months ago.
During the Hoops run in the tournament, their turnover increased to just over £50m (a rise of 71%) with operating expenses up by 30% to £37m.
The six-month period in question saw Celtic play 19 home games, three more than the previous year.
It also witnessed the Hoops stage three Champions League group matches, more than offsetting the loss of income from games against liquidated-hit Rangers who now play in the third division.
Chairman Ian Bankier said the return to the latter stages of the Champions League had played a massive part in the huge hike in figures.
A breakdown of the income showed 'multimedia and other commercial activities' had raised £21.6m, up from £5m on the same period in 2011.
Revenue from 'football and stadium operations' (£18.6m) and 'merchandising' (£9.8m) both jumped by around £2m.
The champions also made an increased profit from transfer activity, which centres on buying young talent with a sell-on potential, despite maintaining spending levels at about £4.5m.
"Such investment and player development initiatives have enhanced profitability, with a profit from transfer activity of £5.2m, largely as a consequence of the sale of Ki Sung Yueng to Swansea, in comparison to £3.15m last year.
"Our success on the park and the maintenance of our robust business model has provided stability in a challenging environment.
"The second half of the 2012/13 financial year is expected to follow a similar trading pattern to recent years, but buoyed by onfield success including participation in the UEFA Champions League."