Champions Lge views
The Sky Sports experts talk Real Madrid v Man United and Celtic's humbling at home to Juventus...
Last Updated: 13/02/13 2:18pm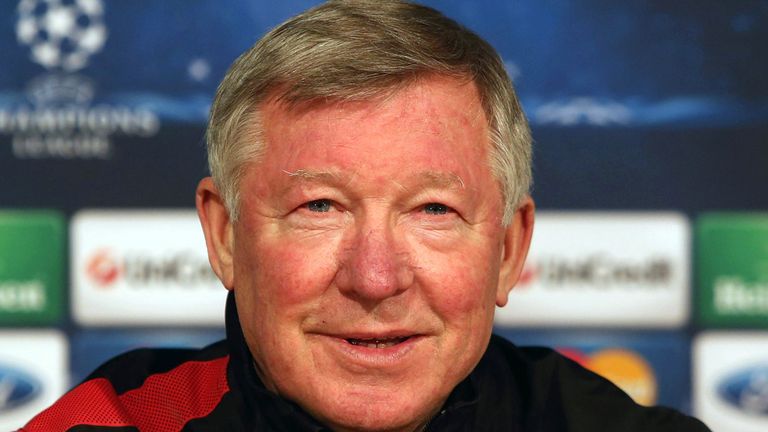 Gordon McQueen on how Man United may neuter the threat of Cristiano Ronaldo
"People talk about Jose Mourinho being a master tactician but Sir Alex Ferguson is not shabby either so he will have a plan to stop Ronaldo. If this game had been about a year ago I would have been more worried but Rafael, who is likely to play at right-back, up against Ronaldo, is having a fantastic season and will be heading into the game full of confidence.
"I also think the right-midfielder will play a screening role on Ronaldo, too, but don't think United will man mark him as that hasn't been Ferguson's way in the past. However, if they can keep him quiet, they will go a long way to keeping Real Madrid quiet. I would be delighted with a draw; any kind of draw would be fantastic but I think there will be goals - let's just hope Real Madrid don't get too many of them!"
Gary Neville on why United won't be be overawed at the Bernabeu
"United stand a far better chance now than if the tie was a few months ago; all their defenders are fit, they've stopped conceding goals and they look strong. Ferguson will think this game has come at the perfect time for his team. However, Madrid are dangerous and United will need to get through that first 20-25 minutes - but if they do, I think they can have a good night.
"United will have to attack in a measured fashion but they will create chances and the experiences of being here before - they got blown away inside 35 minutes the last time they were at the Bernabeu in 2003 - will have made them extremely prepared."
George McCluskey on Celtic's plus points against Juventus
"I think anyone that wasn't at the game or didn't watch it on TV will pick up the newspapers and think Celtic got hammered but that just wasn't the case at all; Celtic were very brave with their tactics, dominated the game for well over an hour and pressed Juventus right up in their own half. I also think Celtic should have had three penalties and thought the referee was very poor. As a manager, you set your stall out to try and score and not to try and concede and I thought they did that but for the two blips by Efe Ambrose, who otherwise had a quite a good game.
"Celtic have got to get some professional pride back in Italy; it should be used as an education but they have to go out there to win the game as that's what the large Celtic travelling support will want. It's been a great adventure so far and hopefully it can continue, although it seems an impossible job. It's a very competitive tournament, though; the champions of England (Man City) and the champions of Europe (Chelsea) didn't make it to the last 16 and that shows you how difficult it is."