Celtic goalkeeper Fraser Forster admits there could be exits in the summer
Celtic goalkeeper Fraser Forster has admitted the squad of European heroes could be broken up in the summer.
Last Updated: 07/03/13 11:12am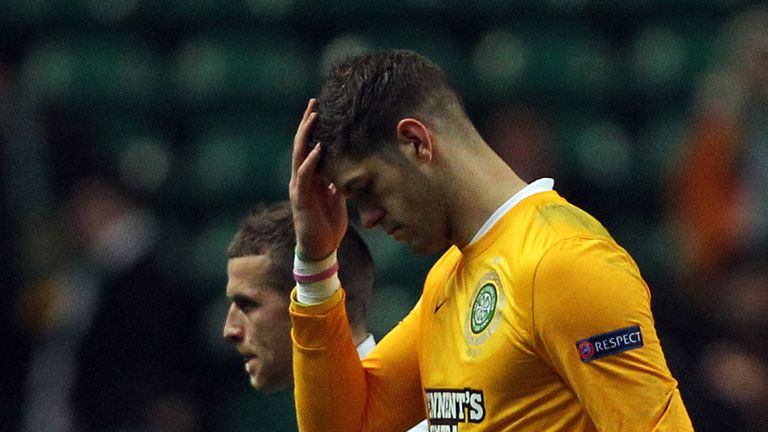 The Bhoys saw their impressive UEFA Champions League campaign come to an end on Wednesday night as they were eliminated in the last 16 by Juventus, losing 5-0 on aggregate.
It had been a thrilling ride for the Scottish giants, having beaten Barcelona in the group stages, but there are now doubts over the future of several players as well as manager Neil Lennon.
And Forster acknowledges that some stars could be on their way in the summer after their efforts on the biggest of stages.
"There have been some fantastic performances and various performances will have caught the eye throughout the competition," said Forster.
"We'll just have to wait and see what happens in the summer. I wouldn't be surprised if one or two faces leave but no doubt we'll bring in a few as well."
Asked for his highlight of the campaign, Forster said: "It's got to beating Barca at home. That's obviously something special with the atmosphere and something that might only happen once in a lifetime.
"But we're a very ambitious squad and we're all hoping for more nights like that."