Celtic striker Anthony Stokes hopes to sign a new contract
Celtic striker Anthony Stokes is hoping the club will trigger a one-year option on his contract.
Last Updated: 16/03/13 11:03am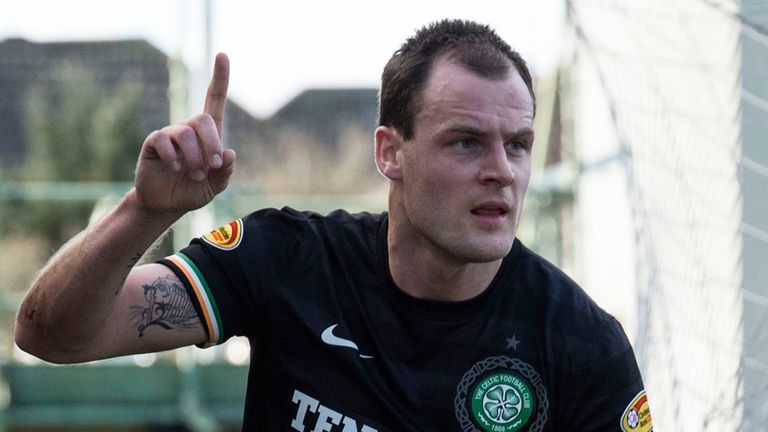 The 24-year-old has scored four goals in 13 appearances for Celtic this season, but has not always seen eye-to-eye with manager Neil Lennon.
The SPL champions have the option to keep Stokes for another 12 months and the forward is keen to stay at Parkhead for the long term.
"I'd like to think I'll be here next season and for the foreseeable future," said Stokes in the Daily Record. "But we'll have to play it by ear and wait to see what happens.
"All I can do is perform on the pitch. That's where I want to do my talking.
"There have been a few brief conversations about a contract but we haven't gone into details yet. Hopefully it will be sorted before the end of the season.
"Of course, it would hurt to leave here because this is my boyhood club. It would sting for a while.
"The club have a one-year option but I'd rather sign a contract for longer than a year. Any footballer will tell you it's nice to have a bit of security and feel settled.
"However, I don't have an option with the one-year deal. It's not up to me. It's up to them if they want to renew it or just leave it. I want to commit my best years to Celtic. I'm settled here."
Stokes was criticised by Lennon earlier this season, but he is not concerned by his manager's comments, adding: "I don't really care what the gaffer thinks of me personally.
"It would be nice to get on with him - and I have a good enough relationship with him - but I only really care about how I do on the pitch for him. That's where I should be judged.
"I get on reasonably well with him. We're not best mates but I don't think he hates me either. It's a normal player-manager relationship."