Neil Lennon wants Celtic fans to take up generous ticket offer and boost budget
Neil Lennon hopes Celtic fans will take up the club's season ticket offers and boost his transfer budget.
Last Updated: 26/04/13 9:45am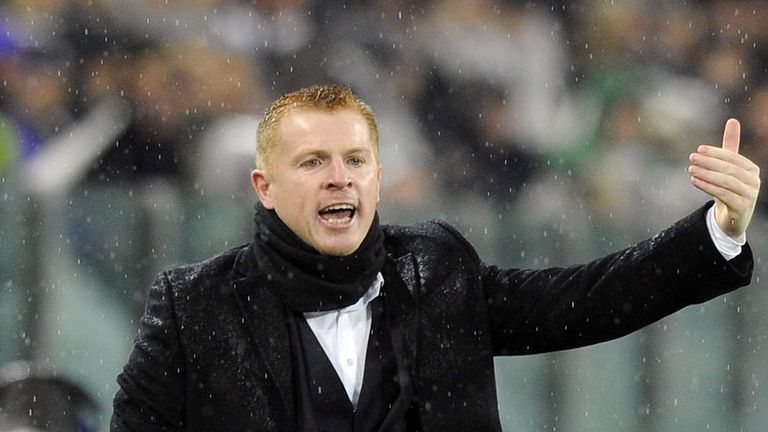 The newly-crowned SPL champions this week gave supporters a £100 'reward' off prices for the 2013-14 season while U13 fans are now able to purchase season tickets for only £50.
Attendances, even among season ticket holders, have declined at Celtic Park this season and Lennon would love to see the club's gesture pay dividends, especially if it allows him leeway in making additions to the squad over the summer.
"I think it's a brilliant gesture by the club. There are not many clubs who would knock 20% off their season tickets. They have really pushed the boat out for the supporters and I hope that's reciprocated now," Lennon said.
"Economically it's a difficult time for a lot of people. That's why the club have made this gesture, and it's a huge gesture. They felt it was the right time to reward the supporters.
"Everyone wants to come and see the Champions League and tickets are a little bit more expensive for those games. The club understands that and have done everything they feel they can to bring more supporters back in.
"My budget is not set in play. When we bring money in, we spend it. We got £25-30m from the Champions League campaign and might be able to dip into that a little bit. But we have always been prudent in terms of making signings and the wage bill and that won't change.
"We have to safeguard the long-term future of the club. In an ideal world I would love to go out and spend £5-10m on four or five players and dominate the landscape for the next however many years.
"I'm not saying the club won't do that but there are aspects of a football club that need looking after with good housekeeping and we are well aware of that."