Neil Lennon insists he has no intention of leaving Celtic
Neil Lennon claims Champions League football every year will be enough to keep him in the managerial hot-seat at Celtic.
Last Updated: 09/06/13 3:33pm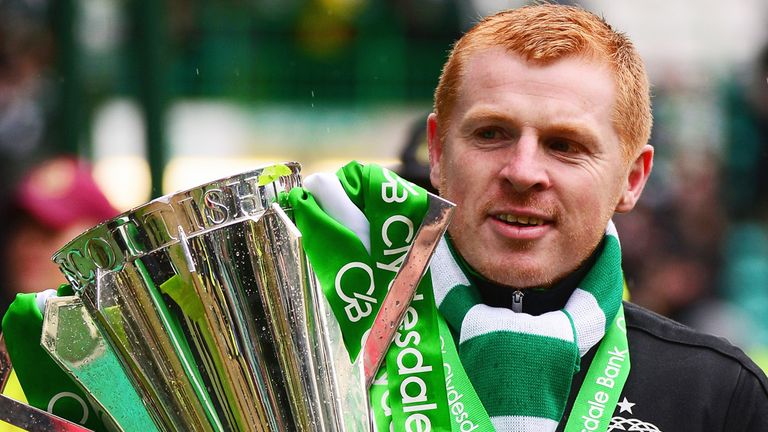 The 41-year-old was recently linked with the vacant post at Everton - a position which was eventually filled by Roberto Martinez.
Success at home and abroad has helped to raise Lennon's profile and put him in the frame for Premier League jobs.
He is, however, happy at Parkhead and admits he would find it difficult to walk away from a club he has served loyally for over a decade as a player and coach.
Lennon said in the Sunday Mail: "I'd like to stay consistently in the Champions League.
"There is a big emotional element at this club for me, I've been ingrained in it for 13 years. It would be a massive wrench to go elsewhere.
"If you could guarantee me being in the Champions League every year with Celtic I'd have no aspirations to go anywhere else.
"There would be no better place to be and that would satisfy me, absolutely."