Champions League: Kris Commons turns attention to Cliftonville qualifier
Kris Commons is hoping to put Celtic's tricky pre-season behind him against Cliftonville in Champions League qualifying.
Last Updated: 11/07/13 6:05pm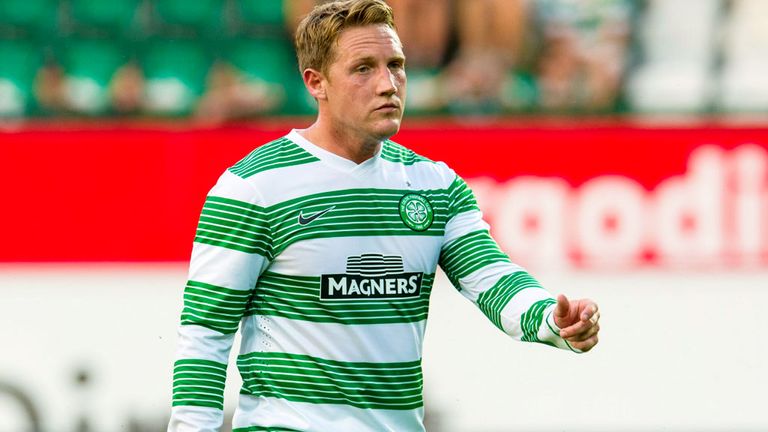 The former Scotland international picked up conjunctivitis from his young son ahead of the Hoops' trip to Austria and Germany.
But he has recovered to play two-and-a-half of the Scottish champions' pre-season fixtures.
All three games have ended in defeat, with Tuesday's 6-2 hammering at the hands of German second division side Greuther Furth a particularly embarrassing nadir.
"It wasn't nice," Commons told the official website, on his initial sight problems. "I couldn't see and the sweat in my eyes was a big problem.
"It's the first time I've ever had it and it's a horrible feeling, you can't blink, you can't see, you can't sleep, and having hay fever at the same time just made it a nightmare."
Commons is well aware the first goal of the new season for Neil Lennon's men is to successful reach the Champions League group stage again, and admitted complications on the trip had damaged preparations ahead of the first leg against Northern Ireland's champions at Solitude.
"With players being away on international duty it's meant they are all coming back in dribs and drabs," he added. "It's been a little strange and as a result we've not had much time to prepare ahead of our matches.
"We're not performing as well as we should be but hopefully we will start turning the corner now.
"As a professional you need to practise what you take into a game. Some people assume that because we are paid to play, we can go on to the park and everything just falls into place but behind the scenes you have to work really hard and spend a lot of time on the training pitch and in the gym.
"I do believe that when the Cliftonville game does come around our lads will be fully focused and the lights will go on for the big game. After that we will be bang up to speed."